5Rhythms Tribe | Dancing Into Chaos
October 20, 2018
by Sarah Lighthipe | Sarah Lighthipe is a writer and former professional dancer living in Los Angeles. She inspires readers to explore their deepest shadows in order to unlock their greatest joy.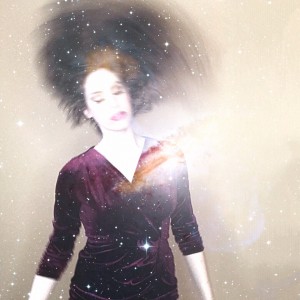 My whole life, I was taught to avoid chaos. I never got messy. I never got a bad grade. I never did anything out of line or inappropriate. Perfection was a childhood obsession of mine. I felt that if I did everything perfectly, then nothing bad would happen to me and eventually my obedience would be rewarded.
I became obsessed with ballerinas as a young girl—their poised arabesques, their perfectly pointed toes—all in the name of achievement and sacrifice. I willingly entered into the classical world of ballet because it upheld its own system of punishment and reward. There were rules. And if I followed the rules, I would receive glory.
I subconsciously chose ballet as an external system of checks and balances to reinforce my internal need for self-punishment. Eventually my obsession led to disillusionment. Only then did I realize other dance forms existed from other parts of the world. Many were very liberal with their standards for body types, age requirements and movement vocabularies. I resolved to learn as many as I could until I found "the one"—the one that matched my essence with the promise that once I mastered the steps, I could then safely express my chaos. But each one was yet another system, no matter how loosely that system was meant to be adhered to. So, I gave up dance altogether.
But when chaos calls to you, the universe will help you get there. A friend of mine told me about 5Rhythms and another friend gave me her copy of "Maps to Ecstasy." She said, "what if you danced without a thought of what it looked like? What if you moved simply for the enjoyment of moving?" The idea absolutely blew my mind. I couldn't possibly. Because then it would look like chaos.
I began dancing the rhythms in my bedroom, with no mirror, too self-conscious to let go in front of other people. The first few times I couldn't do it. I simply could not dance into Chaos. The flowing and staccato rhythms were comfortable, but then I would skip the darkness and slide right back into stillness. If the map to ecstasy is a complete circle, my map looked more like an oval. It was a metaphor for my life.
The only acceptable form of chaos in our culture is orgasm, which still comes with its own set of parameters. That's why our culture is so sex-obsessed, because how else can we release ourselves into the necessary blackness? How can we release everything accumulated within us? Feelings, beliefs and emotions that are not even necessarily ours? In order to enter into the expanded state of stillness we must release everything inside us instead of actively averting away.
So I started with orgasm. Entering into the 5Rhythms through sex…with myself. I realized I didn't know the rules for that. And through the 5Rhythms I've learned exactly that—there are no rules, and that is what's so terrifying. Who am I if I have no identity? Who will I be if I can't tell anyone who I am? How will I know how to be in order to receive praise, affection and love?
When I dance into Chaos, I feel ugly. I feel gnarled, convoluted and disgusting. It's the self-hatred coming out of me, being dispelled into the universe. I must go through it to get to the other side—to get to complete self-acceptance and shedding. The dance of Chaos is destructive—a complete breakdown of ego, of thought, of intellect. It's animalistic, primal and grunting. It's as basic as the hunter and the hunted.
Chaos, for me, is a blackness where I can't see. I can't feel which way is up. I don't move but something moves me. And that is the essence of what it is to be alive. We don't come here to be rigid. We don't come here to stick to one rhythm. Nature is violent and so is the dance of Chaos, but just like an animal instinctively kills its prey, it's the rhythm of life which allows for complete stillness.
My map to ecstasy is looking more like a circle in every area of my life. I feel comfortable walking into the blackness now knowing that I will feel strange, knowing that I will not know what is coming. I'm not afraid of not knowing the protocol. I'm not afraid of disillusion because I know that Chaos is a place where I can explore, and that is what ultimately leads to satisfaction.
< BACK TO NEWS