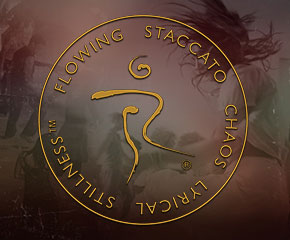 Community
From the birth of the 5Rhythms, our teaching circle has traveled to far off places to offer workshops and time and time again the communities fall in love with the practice.
The question always inevitably arose – How do we continue to dance the 5Rhythms weekly without a local certified teacher?
Our answer until this moment has been – you can't. The frontier communities in the 5Rhythms international tribe have been limited in their opportunities for consistent weekly practice.
Through this program, we have paved a stepping stone on the dancing path to 5Rhythms Teacher Training — bridging the empty space, the integrity of the body of work, and the desire for dancing feet everywhere to have access to the 5Rhythms more often.
OUR TRIBE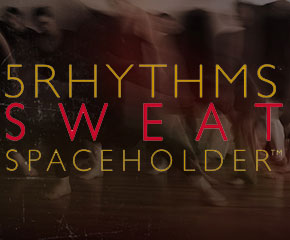 SpaceHolder™ Program
Classes held under this program will be recognized as 5Rhythms Sweats and will rotate between:
Traditional guided 5Rhythms Waves format held by the mentor teacher from afar (thank you technology!) and/or in person as much as possible and unguided 5Rhythms Sweat format held with pre-planned musical collaborations between Mentor teacher and the SpaceHolder.
5Rhythms SpaceHolder Program participants attend a weeklong Orientation Module to learn
the physical embodiment of the 5Rhythms, technical DJ skills/how to compile Waves of music, and best practices to hold space from a place of service, both as a fluid tribe member and in the staccato of business.
Participants are on the dancing path towards 5Rhythms Waves Teacher Certification, referred by an accredited 5Rhythms Teacher Association Member, and live in a community where there are no local certified teachers or where the local certified teacher would like support.
MEET OUR SPACEHOLDERS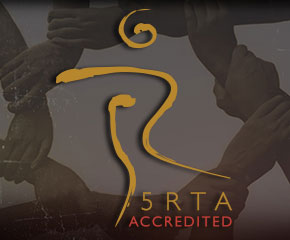 Mentor Teachers
Our accredited teachers are the backbone of this program, providing one-on-one mentorship — Guiding & supporting the SpaceHolder and the budding community that meets to practice weekly.
Mentor teachers will visit the community from time to time, whether it be via digital streaming technology or in person, offering guided classes and workshops to ground the meditation for this weekly space and deepen the understanding of the 5Rhythms.
The mentor teachers are also a resource on the SpaceHolder's dancing path through our prerequisite workshops for 5Rhythms Waves teacher training.
5Rhythms Teachers Association