Teacher Trainings
Teaching is but a lifelong commitment to being a student.
In the practice of anything, some of us reach a point where we are called to give back to our community. Our teaching circle is meant to share the deeper teachings of the 5Rhythms as a philosophy, perspective, and practice in their own individual way and drawing from their personal experience in this life. Continue on below for the footsteps on the 5Rhythms training path. Our next training program begins May 2021. Applications are due by June 30, 2020. You can also read more about our annual 5Rhythms Sweat SpaceHolder Orientation and Mentorship Program.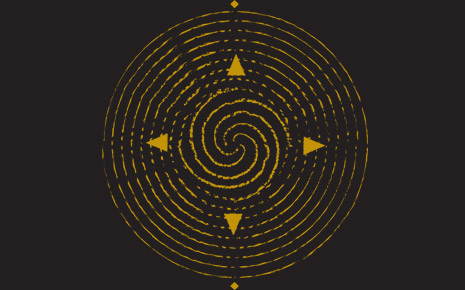 EXPLORATION
EXPLORATION, is your personal journey on The Dancing Path that begins with a commitment to weekly 5Rhythms classes to develop your regular practice. If you feel called to devote more of yourself to this dynamic meditation practice, we invite you to deeply explore the Maps of the work — Waves, Heartbeat, Cycles, Mirrors, & God Sex & the Body. Along this journey, read our invitation to apply to our 5Rhythms Training program committed to teaching, art, sacred activism and service. For communities that do not yet have a fully certified Waves teacher, read about our 5Rhythms Sweat SpaceHolder Program.
BEGIN LOGGING YOUR PREREQUISITE WORKSHOPS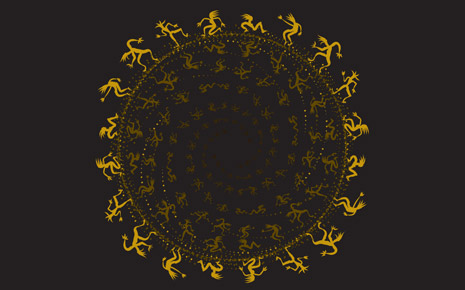 EMBODIMENT
EMBODIMENT, is an intensive physical investigation into the foundational energetic Map of the 5Rhythms — The Wave — FLOWING STACCATO CHAOS LYRICAL STILLNESS — which gives us a physical vocabulary to express where we are and to trust wherever we are going. The 5Rhythms is a medicine bag overflowing with exercises, gateways and beats that catalyze bodies into movement while you stay present and in motion with whatever comes your way. Training begins and ends with BEing our practice — moving away from our heads and grounding ourselves into our feet. We set the intention to learn through our feet — through moving, through feeling, through becoming, through being an EMBODIMENT of the 5Rhythms.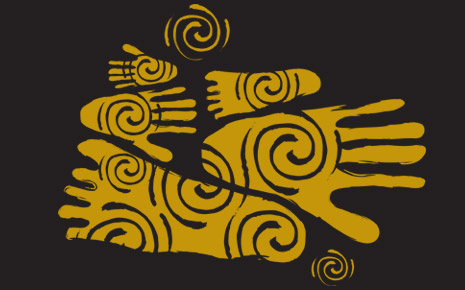 EXPRESSION
EXPRESSION, is where we make the shift from being to doing, where we choose a clear path to stretch beyond our personal journey into focusing on what we came here to do. Not who we came here to be, but what we came here to do. To Express the Teachings of the 5Rhythms. We call this place in the dancing path the crossroads. Here is where we choose a way of action, where we take what we have learned from this dynamic and revealing practice and put it into a form that serves others.
During EXPRESSION, we study the art of the articulation of the of the 5Rhythms practice.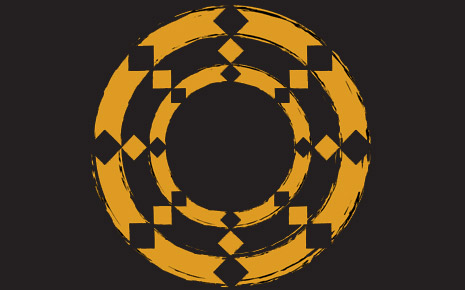 CONCENTRATION
Now that we have practiced our teaching offerings, we step into CONCENTRATION where we hone in on our personal spiritual path within the 5Rhythms.
Whether your form is in classes and workshops for all ages and sizes, ritual theater, therapeutic studies, sacred activism and community service, or some other 'yet to be' application of the 5Rhythms, we support your personal path to be a teaching of this practice in a place of service of your creative design.
READ MORE ABOUT OUR TRAINING APPLICATION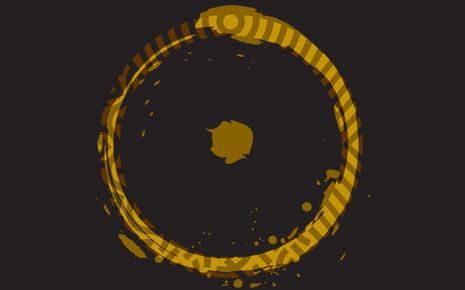 REFRESH
Our teachers maintain their accreditation with the 5Rhythms Teachers Association through ongoing commitment to reSource our 5Rhythms teachings. Through dedicated teacher-only Refresh Workshops, to joining our annual training program modules as students and supporters, to advanced training in the other Maps of the 5Rhythms practice — we believe in touching in from time to time. Feet to feet, heart to heart, spirit to spirit meeting in our unified field of teachers worldwide to continue to evolve, together, in this feminine practice.
5RHYTHMS TEACHERS ASSOCIATION