Teacher Trainings
Teaching is but a lifelong commitment to being a student

Thank you for your interest in becoming a 5Rhythms Teacher!
2023 5Rhythms Waves Teacher Training applications are CLOSED. The Teacher Training after the upcoming training is anticipated to begin in 2025. Exact dates for application and for that training are not yet available.
The 5Rhythms Dancing Path is a beautiful and profound life long journey. The Dancing Path to becoming a teacher is also one that requires many hours of practice, that translates into years of dancing.
We appreciate your enthusiasm for the 5Rhythms practice and wanting to teach the practice. We also understand that for some of you the number of prerequisites required to apply for the training may feel overwhelming. Please know that the depth of experience required to become a certified teacher is what has made the teachers you study with such inspiring and adept teachers and teachings.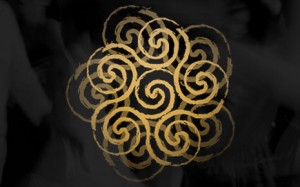 CLICK THE LINK BELOW TO SEE COMPLETE PREREQUISITE INFORMATION AND INSTRUCTIONS FOR THE 3 STEP APPLICATION PROCESS
Download Prerequisites and Application checklist
The beauty of this work is we first do our own personal growth and expansion in the dance, so it can take 4+ years of our own journey to become a teacher of this practice. You can guarantee that any teacher you dance with has been on this path for a minimum of that amount of time, focusing on themselves before we transition to holding space for others. The longer and deeper your experience, the more clearly the Rhythms will be articulated in your movement and teaching.
Becoming a teacher involves a lot of traveling, as you will have to fulfill a list of prerequisites before you can apply to the Teacher Training. To document your pre-requisites history, you will have to upload your hours of classes and days of workshops in your Student Account. To start logging your class and workshop hours, please create an account using the 5Rhythms mobile phone app. Once you have created an account, you can then log your prerequisites using the app or using this website (via Student Login). For a document providing detailed instructions and links for app download click link – Logging Hours
It's important to understand the intent of the prerequisites. The path to becoming a teacher is, by nature, a feminine path. A list of required workshop experience is, by nature, a linear expression of this path. The prerequisites were articulated to help people understand the absolute minimum level of experience that, if done with complete and utter surrender, could potentially prepare one to train as a teacher.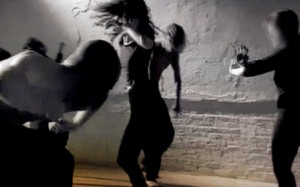 The extent of study and practice might appear daunting sometimes. Yet many of you will find that, in pursuing your love of the work, you have already completed more of the prerequisites than you anticipated. If you still have a long way to go, please don't rush. Go slowly, to integrate the teachings at each level before moving on.
We encourage you to take classes and attend workshops with as many different teachers from different countries as you can, dance and dance and dance and enjoy the path!
Note: Applicants must have a working verbal and reading knowledge of English. The training will be fully held in English (Los solicitantes deben tener un conocimiento verbal y de lectura del inglés. El entrenamiento es completamente en inglés).
For more information or questions on the teacher training fill out the contact form below
* Required fields