5Rhythms Cosmology
From my confusion movement stirred
something bigger than me wanted out
raw awareness set free
allowing untruths to fall away
birthing the 5Rhythms
essence embraced
an offering placed in the cradle of time
continuously rocked
by an incessant hunger to know spirit in all things
the 5Rhythms--
a route
to the
root.
~ Gabrielle Roth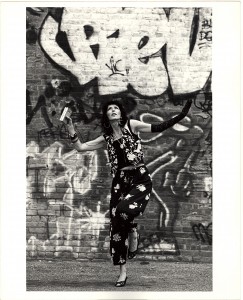 "By thirteen I was a wreck. My body was blossoming; everyday some new part of me turned on that had to be turned off."
~Gabrielle Roth
Gabrielle spent her childhood in Catholic school and classical ballet training, giving her discipline and infusing the holy; and wreaking havoc on her body image & her budding sexuality.
She turned to rock and roll and dance, alone in her room, music blaring, she began to touch the ecstasy that would be the center of the work she would share with others.
Through her college years she continued her dance training and worked odd jobs to support herself, teaching dance and drama to elders, hospital patients, and at-risk youth. While working with catatonic patients she realized she had to use simple directions – step forward, step backward, step left, step right – to encourage them (successfully!) to move their bodies.
"These were my first Zen Masters. They taught me to lead by following. It was impossible to 'control' 300 kids on a playground or 50 seniors, each with their own worlds and fixed ideas. It was impossible to impose my great plans. More often than not, to retain my sanity, I had to drop my brilliant ideas and flow spontaneously, creating movement and dance out of the energy in the room or the playground." ~G. Roth
A knee injury ended her professional dance dreams and Gabrielle arrived at Esalen Institute for personal investigation and growth. There she joined the massage crew and met Fritz Perls, founder of Gestalt Therapy, who opened the door for her to explore using her dance to heal, and lead to her becoming the resident movement specialist for Esalen group leaders.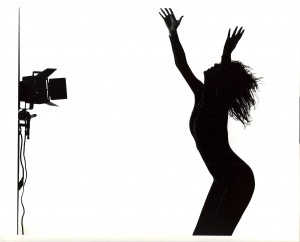 "It was a moment of great truth for me when I found out that I could move even though I couldn't dance, oddly enough the very thing I had been teaching others for years." ~G. Roth
Over the next 10 years, with Esalen as her laboratory, Gabrielle witnessed and led thousands of dancers, seeing the individual story in every body, seeing where they got stuck, seeing where they were fluid, teaching her students that their were no steps, no right way to move the body. Only your way.
She investigated the lack of connection students had with their bodies and with each other and witnessed that dance was a way to break through these self-imposed barriers.
"Every day I was discovering that if you just set people in motion, they'll heal themselves." ~G. Roth
Gabrielle began exploring percussion and the different rhythms that evoked different movements in the body. The Esalen live drum scene, with their lengthy, beat filled songs could kept the body in motion much longer than most recorded music and this became a foundational piece of her body of work. She founded Raven Recordings with husband Robert Ansell, starting the New Age trend of using long cuts of percussive music for trance dancing, meditation, and massage. Raven, to date has 15+ Albums that accompany the 5Rhythms practice.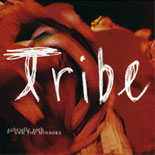 Gabrielle expanded her studies, becoming a student of Oscar Ichazo, a Chilean psychospiritual teacher, the founder of Arica School for spiritual development. She gained a wealth of understanding from Ichazo about the human personality, the ego and the soul/the spirit. She brought these elements organically back to the dance along with influences from Bhagwan Shree Rajneeshm, Philippine psychic healers, and the shamanic traditions of Native Americans.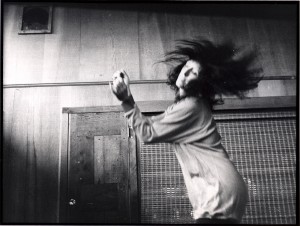 "I have found a language of patterns I can trust to deliver us into universal truths, truths older than time. In the rhythm of the body, we can trace our holiness, roots that go all the way back to zero. States of being where all identities dissolve into an eternal flow of energy. Energy moves in waves. Waves move in patterns. Patterns move in rhythms. A human being is just that, energy, waves, patterns, rhythms. Nothing more. Nothing less. A dance." ~G. Roth
Gabrielle began noticing that as students moved they created waves of energy, patterns and rhythms and began articulating the 5Rhythms: Flowing, Staccato, Chaos, Lyrical, Stillness.
Gabrielle left California for the East Coast settling first in New Jersey and then finding herself called to the streets of New York City, grounding herself as the Urban Shaman. For the next 20 years, New York City was her inspiration and her laboratory – holding and serving the edge that the 5Rhythms seeks. 
"Do you have the discipline to be a free spirit?" ~G. Roth
Gabrielle traveled the world for 40+ years of her life, leading workshops for tens of thousands of souls searching to release their hearts and minds through their bodies.  Over time she developed the different Maps of the 5Rhythms body of work, – Waves, Heartbeat, Cycles, Mirrors and Silver Desert – moving individuals through sessions focused on Body, Heart, Mind, Soul, and Spirit. From her lifelong acting, training and directing experience, Gabrielle incorporated the Meisner Technique of Repetitions into the 5Rhythms workshop curriculum as an investigative ritual theater tool in the Mirrors Map. Gabrielle invited her son and lifetime closest collaborator, Jonathan Horan, to expand the Mirrors Map into three separate modules: Tribal Mirrors, Mirrors, and The Naked Soul thus making the Mirrors work a more inviting and less fearsome experience.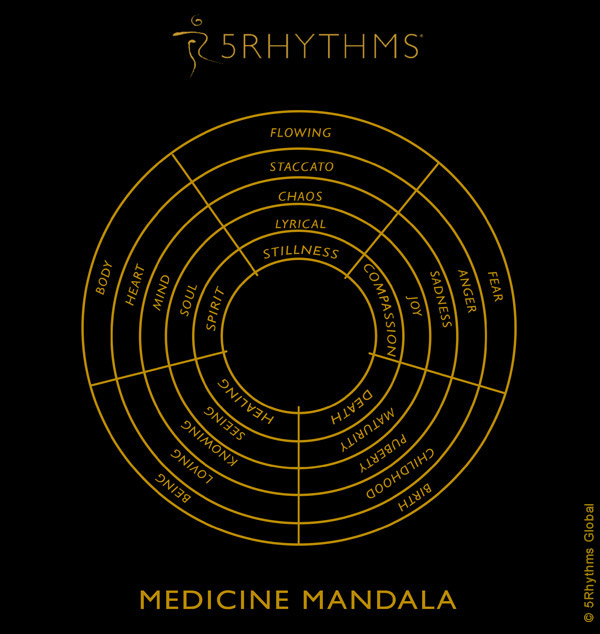 "Life is sacred. Life is art. Life is sacred art. The art of sacred living means being a holy actor, acting from the soul rather than the ego. The soul is out of space and time and hence always available, an ever-present potential of our being. It is up to each of us to celebrate and to actualize our being, and to to turn each meal, conversation, outfit, letter and so on, into art. Every mundane activity is an opportunity for full authentic self expression. The soul is our artistic self, our capacity for transforming every dimension of our lives into art and theater."
~G. Roth
Gabrielle was always clear that the 5Rhythms is not therapy and it is therapeutic. She always described her body of work as sacred art – rich in theater and dancing the stories of our lives, laying down our masks, unraveling by moving – not by talking.
In 1988 she began training students to facilitate 5Rhythms sessions through The Moving Center® & Faculty – with over 300 dancing souls completing the program to date. Next followed the founding of the 5Rhythms Teachers Association, 5Rhythms Reach Out (her not-for-profit organization) & 5Rhythms Theater – all dedicated to sharing the 5Rhythms philosophy, perspective, and practice with every BODY around the world.
Gabrielle passed on to her next dancing journey on October 22, 2012 and is survived by her husband Robert Ansell who steers Raven Recording and her son Jonathan Horan, the keeper of the 5Rhythms flame. Gabrielle was sent off from this lifetime with an outpouring of prayers and reflections from her dancing community around the world.
Before Gabrielle passed, she worked closely with Jonathan to create her 500 year Map as the mandate of how she wanted the 5Rhythms to be carried on through 5Rhythms Global in her absence. Her last wishes from this lifetime were delivered to Jonathan on April 22, 2013:
My Jonny,
I had Miss Morgan type this for me to give to you 6 months after I'm gone. This letter is for you and I feel these words will be heard by many. Let them fly.
I held one mirror.
I held this mirror facing myself to dig deep within.
I held this mirror facing others to dig deep within.
I held this mirror facing me and others to dig deep within together.
This mirror allows anyone to walk away from it.
This mirror allows anyone to walk back to it.
This mirror does not shatter.
I gave this mirror to you.
Hold this mirror as I did.
When you look into this mirror you will always see me.
We are one. I love you.
~Gabrielle Roth 1941 – 2012