5Rhythms Workshop | Cycles with Tammy Burstein
August 4, 2016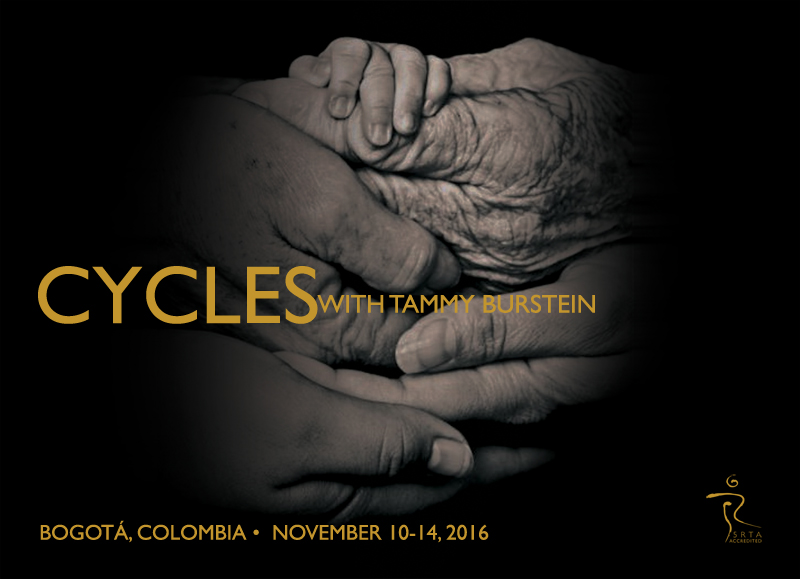 Dear Daughters, Dear Sons,
My body is an exact replica of my mother's body — the proportion of breasts to hips, slender wrists and sturdy thighs — in miniature. She used to shrink clothing she no longer wore knowing that dried down a few sizes it would fit me perfectly. I loved those downsized hand-me-downs. I loved that we were of one body.
And then she got ill — astoundingly suddenly. And died — excruciatingly slowly. And I lost my trust in my body — how could what I knew so well betray us so thoroughly? Motherless I was left to become my own body, moving through waves of fear — what hidden secrets lay within waiting to attack me too? If she was gone what was left of me? Was there a me at all out of her hand-me-downs?
I asked these questions over and over, chasing my own tail for answers. I began to dance those questions — finding the ground of my own body in Waves, diving into my fears and the medicine of Fear in Heartbeat, and embodying my life with and without my mother in Cycles – arriving at no longer living a life in miniature but moving into the fullness of life.
In Cycles we meet our history with the shapes of what lives in our bones and dances in us here and now. We make space for freedom, freedom from old stories, and freedom for new life. I hope you will join me in Bogota, Colombia from November 10th-14th for Cycles as we come together connected to past, present in now, and open to possibility.
With love,
tammy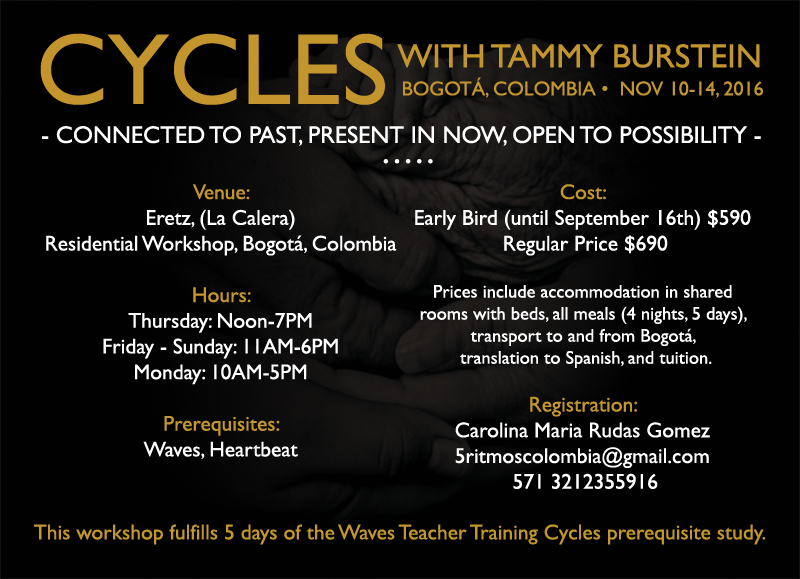 < BACK TO NEWS