July 2013 5RTA Spotlight: Emma Leech, United Kingdom
July 9, 2013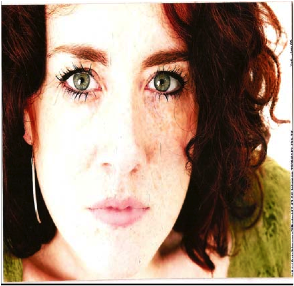 Emma Leech,
5Rhythms Teacher since 2001 Tribe Member for 20+ years,
United Kingdom
When I worked in the prison I was teaching Art and Drama/theatre, so the 5Rhythms movement was a great tool for warm ups, I would use the Rhythms when working with the inmates on a specific improvisation, getting them to find a more staccato energy, or go into chaos. There was one memorable time when I brought in some classical opera for stillness, you could have heard a pin drop, which in prison is very rare! They were stunned by the beauty of the music and how it made them feel, for the first time ever, and what a place to feel it! There are so many stories I could tell, over 15 years of working with the most volatile and marginalized groups, the 5Rhythms have been my refuge. They are so flexible and can be used with imagination and creativity that adapt to life's bizarre unpredictable nature.  I always start where the people are at, what energy is in the room, asking myself, who am I working with? Just like you and me, every story has a dance. Gabrielle to me was like being on The Beatles Magical Mystery tour!'  Sassy, Soulful, master of comedy, Picasso unique, Bowie brilliance, an Artist. She remains alive in the spirit of 'The Dance'.
ShadowLand:The Dance with Emma Leech
July 20, 2013
Sydenham, London
REGISTER BY EMAIL HERE!
< BACK TO NEWS