October 2013 – Dance in Peace Gabrielle
October 13, 2013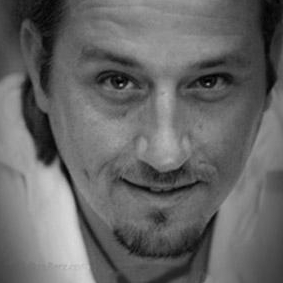 Jonathan Horan
United States
Tribe Member since birth
Almost a year has passed since our beloved friend, teacher, guide, and Raven Gabrielle Roth flew from this life to the next. Every day, all around the world people celebrate her life as they dance her life's work, 5Rhythms®. She left us truly the most powerful and amazing cutting edge spiritual practice the world has ever seen. Her mission and ours is the transformation of suffering into living art. Every day we wake up and choose whether to feed the destructive or the creative. 5Rhythms has become our creative outlet, our mystery and magic, our power and presence. We seek embodiment and fascination, love and compassion. Tears of gratitude roll down my face as I write to you in utter gratefulness for the life and lifestyle we choose when we step on to our dance floors. We are all leaders and followers, teachers and students, of this movement practice of divine making. We are changing and growing older with grace and depth. As you read this, someone somewhere is overcoming their fear of being and being seen and felt, of loving and showing up with a huge heart. So many fears to overcome. So many knots to be undone. Do we dare to be edge walkers, soul talkers, medicine dancers? Do we dare to take responsibility for ourselves in this lifetime? Do we dare let the past be our story and the future be ours for the guiding. Although we've said goodbye for now to our mentor, her work lives on with great integrity and we say hello to all of our teachers working together as ONE.
I miss my mom's calls every day, even the ones that use to irritate me. I miss my fierce teacher questioning my ego. I miss the prayer poetry that fell from her lips like autumn rain. I hang on to her wishes for all of us for the next 500 years. As I travel around the world gathering stories of Gabrielle's visitations in dreams, in dances, in spirit – I know she's still changing lives all around us.
Join me this month in continuing to celebrate her life through your dance and gatherings. In NYC we dance on Saturday October 26, 2013 at Raven's Annual 5Rhythms Masquerade Ball, dress as your favorite archetype or take wearing Gabrielle's favorite color black to a whole new level. Spirit animals welcome too. We dance and are danced as we celebrate the beautiful life of Gabrielle Roth and benefit the 5Rhythms Reach Out
$30 advance/ $40 Door -A portion of proceeds benefits the 5Rhythms Reach Out.
< BACK TO NEWS