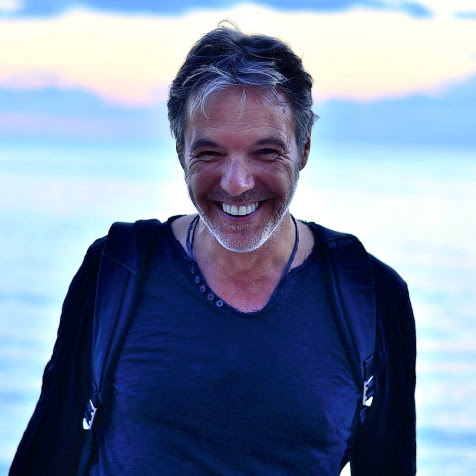 Croatia
5Rhythms Teacher since 2010
Tribe Member since 1999
My journey with the 5Rhythms continues, evolves, moves, transforms, and tames myself. I feel that my understanding of it has grown. It takes time as it takes time in deep practices.

I loved watching, feeling, listening to Gabrielle speak about the 5Rhythms and I also had a lot of fun doing the ritual theater. I like this lightness and I keep being fascinated by the fact that the body does not lie when it is unraveling its story. From what is present in the very moment I move, I dance and let this story unfold.

Flowing:

Living in a foreign country for several years now I keep learning to listen, to feel a little more in order to find my own roots and to let them anchor in this land of Croatia which I get to know better and better. Find my solid base and move with it. I facilitate in my teaching work how everybody can find their own.

Staccato

Consciousness, presence, expression, clarity. Providing the frame, feeling the point of contact. My dancer warrior helps me in my everyday life to say yes, to say no, to decide, to turn myself into action when necessary. Dancing my essence, my core allows me to meet the world in my truth, through my hips, my elbows, through my out breath.

Chaos

Mind: Ok just let go
Body: I am scared
Mind: It's ok, dissolve into it
Body: How the fuck do I do that?
Mind: There is nothing to do, just be
Body: Stay with me
Mind: We are one
Body: What if I break into a million pieces?
Mind: It's a dance, nothing more, nothing less

Lyrical

I have learned through experience, practice, and dance that the Lyrical rhythm can be as deep as it is light, because when I immerse myself fully into it, unaffected, without decoration, without wanting, without doing: then authenticity arrives, carrying a moment of truth. It cannot be explained, it is right there – with oneself, with the other, with a group, with space.

Stillness

Some time ago a student said to me: "I love your wisdom". It took me a lot of time to find a place inside myself to integrate and digest this remark. In Israel a man recently told me that he observed a spiritual guide underneath my Rock'n'Roll aspect. So yes, I acknowledge that wisdom now and I breathe with it. I experience how to move in the slow lane, I move naked and raw, and I learn again and again with all my gratitude for having found Gabrielle.

I am very excited to go and teach for the first time in Moscow, to meet some new culture, forms, shapes, landscapes and in this

The intention is to create a safe space in which everyone would feel free to be what they are, in the moment and to act in accordance with it. During this 2 and half days we will deepen our experience in practice of each Rhythm and that will be our common creation filled with dance, movement, exchange, experimentation and exercise.
MY DANCE MY LIFE
with Thierry Francois
31 August 2018 - 02 September 2018
MOSCOW, Moscow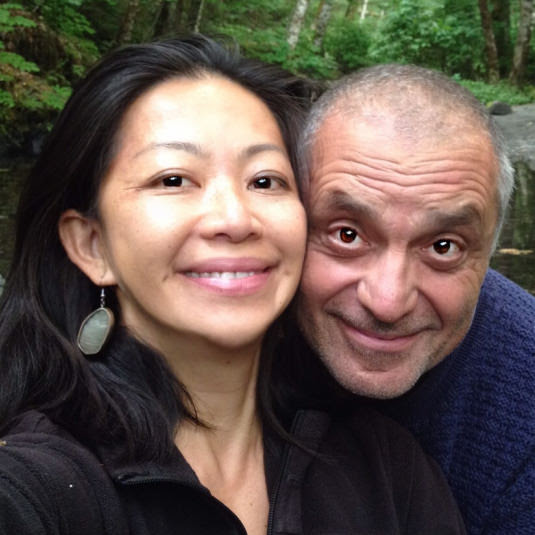 Vehllia Tranne & Alessandro Moruzzi United States Teaching since 2014, Dancing since 2007
VEHLLIA:
My discovery of 5Rhythms was at the lowest point of my life. Broken and wounded on the inside, empty, bored and superficial on the outside. Born in Java, lived in Vietnam, traveled like a jet-setter, just to distract myself. Home found me in Melbourne. The rhythms shook me inside out, Gabrielle's voice awakened every cells of my body, something arose, something peeled of, something shed. Everything touched. Nothing left. I wanted to share this shake with everyone I met.

At the time, the closest class was about an hour flight. I went. I danced and danced and danced. Following the rhythms, I landed in San Francisco, that's now my home base, with my beloved, and a thriving tribe over the last 4 years.

I am grateful. Home in Flowing. Home in my feet, just like stepping into the ocean waves. I love the power of nature. I love to immerse myself with all the elements, fully, naked, and that is when I found the true essence of my existence. Dancing on the sand with volcano fire on my belly, to the beat of water crashing on my toes, wind floating to the tips of my hair, till my breath lands. I dance on grass, on trees, with the clouds, with seals, dolphins, whales, and bees, birds flying in the sky.

In this journey of Path to the Center in Peru and Earth to Ether in SF on full moon weekend, we will bring all that love and that dance, with the full intention to inspire the connection that each rhythm has with each primordial element. Will you join us?

ALESSANDRO
A long road through life, started in Italy, through many travels, adventures, challenges and gifts gave me the strength and clarity to stand fully committed in this path toward Spirit. Music, movement, holistic and shamanic teachers helped me build up my heartfelt standing place. I recently completed Heartbeat training and excited to share the power of that deep experience in the offering of our workshops. I believe in fundamental universal truths and simple views of our existence. I experienced and share the 5Rhythms through the discovering of the nurturing of Earth, the power of Fire, the cleansing of Water, the purity of Air and unified field that reside in the invisibility of Ether.

Our ancestors celebrated and ritualized the elements for millennia and we will do once again the same, together. From Peru to SF. To know more about ourselves, to connect with others, to contribute to a better world. Un mundo mejor, para los niños y para todos.
with Vehllia Tranne & Alessandro Moruzzi
24 August 2018 - 26 August 2018
Zaccho Dance Theater, San Francisco