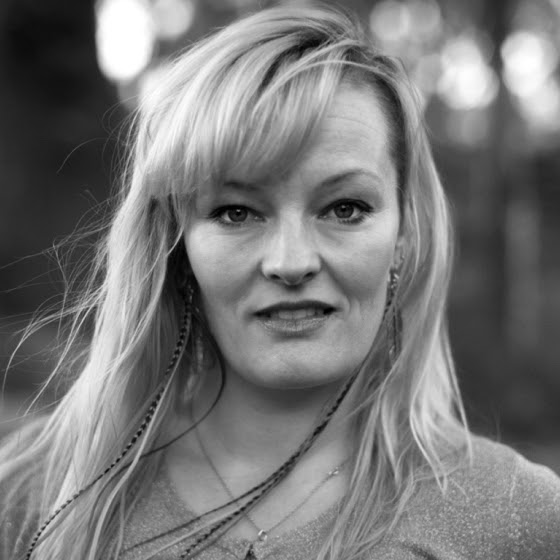 Australia
5Rhythms Teacher since 2014
Tribe Member since 1972
I was dancing 'in the womb' during a Cycles workshop when I first heard someone whisper to me, You have to teach this, you have something to offer, you can't keep this all to yourself. Disrupted, I stopped my dance and looked around. Everyone seemed to be engrossed in their own womb dances. I pushed these impossible words away; I wasn't interested in teaching. I went on with my dance and churned in the uterine waters.

At the time I was studying dance-movement therapy and was particularly interested in the way babies learn to move - in the womb, in birth, and then their development from rolling, to crawling, and to walking. I was documenting the process of how my daughter was learning to crawl - and I was working with different theoretical perspectives. I was learning to see the underpinning patterns of movement that support our physiological movements, and the spiraling waves of development that influence our psycho-emotional and social development into adulthood. For me it was deeply inspiring and compelling research - and I wondered, Was this what I had to offer? Was this what I was meant to share through teaching 5Rhythms?

What feels like lifetimes later, I have re-birthed as a 5Rhythms teacher and I've been integrating and sharing this passion for working with our early movement patterns, and the impulses that initiate waves of growth and transformation. I've woven this work into the 5Rhythms maps, and created simple ways of repatterning movement with more ease and deeper expression. This is my offer.

And I'm particularly captivated by exploring our early watery beginnings. With chaos as my home rhythm, I often move on the dance floor with the sensation of swirling, undulating and diving as if a sea creature: the deep forces of the water surge and move me. I move, and am moved.

During my upcoming five day workshop we'll explore 'The Big Blue' imagery for the outer and internal environments, drawing on the 5Rhythms as our map for navigating the internal and external seas. We'll track our movement development from our single cell beginnings in the vast oceans. We'll revisit our soft internal pre-spinal sea jellies and cephalopod selves in the womb, through to the development of our bones, spine and the limbs that shape us, our thinking, and our movement as mammals. The dance floor give us the opportunity to remember, and rebuild ourselves from the cells up.

This workshop encourages us to plunge deeply through the waves into an exploration of fluidity in the body, and the embodiment of all that it means to be flowing, juicy, permeable, and soluble.
The Big Blue - 5 Day Summer Waves
with Natalie Poole
23 January 2019 - 27 January 2019
Brunswick Mechanics Institute, Melbourne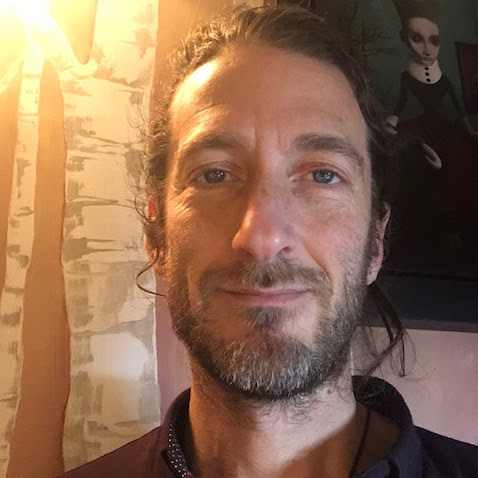 United Kingdom
5Rhythms Teacher since 2004
Tribe Member since 1999
I'm becoming more and more fascinated by the phrase 'the Dance never ends', what it actually means beyond just sounding like a fancy spiritual idea. I remember vividly Gabrielle demonstrating how we could dance the dishes clean, and for 20 years now I've been not only dancing my inner dishes clean but journeying through the realm of the practice to establish and embody what she really meant when she said in her deliciously seductive tone 'you do realize this isn't about dancing don't you?'.

I would say that most of my work is now grounded in the rhythm of stillness. Much of what I want to teach is not transferable into words, so while I probably still talk a little too much, I rely very much on preparation of space, intention, music choices to suit the moment, and most importantly my personal embodiment of the bigger picture as to why we are really dancing, and what happens when we let the body rather than the mind answer..

For me, teaching is so much more than sharing a bunch of words and a load of great songs; it's an invisible transmission that speaks to something beyond the ego, beyond the mind. Essentially it is the spirit of the practice that I am serving when I teach. Students will always come and go and I naturally remain open and unattached for them to do so; yet the practice is here forever because it touches that infinite and eternal place beyond space and time.

As I continue to fulfill my role to serve the spirit of this brilliant practice through dancing and teaching, it responds by continuing to release its infinite well of teachings to me via the rhythms themselves, shaping the texture of my life and guiding me into an ever deepening devotion to the practice. I continue to dance almost every week, expanding my capacity of dances from the ecstatic to the heartbreaking. This gives my teaching an ever growing compassion and sensitivity to the profound transformative nature of the Dance.

Please feel free to visit my website and do be in touch if you would like me to come and teach in your area.
with Francis Michael Eliot
25 January 2019 - 27 January 2019
The Birchcliffe Centre, Hebden Bridge, Hebden Bridge