Zweden
Do you have the discipline to be a free spirit?
Wekelijkse Lessen
Periodic Classes
Actuele Workshops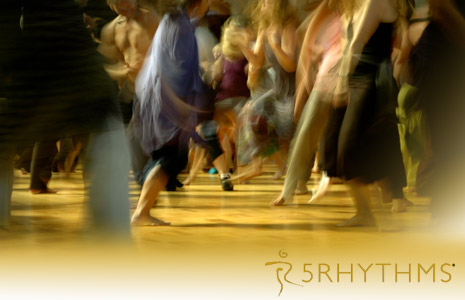 5 Rhythms Dance weekend
Malmo - 30 Oct 2021 to 31 Oct 2021
Berit Hague
We start Saturday with an open morning at 10 - 13 otherwise you will attend both Saturday and Sunday. Our focus this weekend is of course to experience dance with the 5 Rhythms as a basis for exploring everyone's movements.We will also focus on what is important to you now. In these times of so much change and transformation on so many levels, it is of great importance to become aware of "What I need and how I would like to live my life", and perhaps a deeper understanding of "Who I really am and why I have come here to be." It's not about finding any solutions here, just bringing awareness to how you really feel and what you know. Everyone does this for themselves  on the dance floor while we open our bodies to dance freely. Each rhythm activates the energy in its own way in our bodies, and through attention to each one we can gain new insights about ourselves. 1st Rhythm (Flow): What do I experience in myself now, physically, emotionally, mentally and spiritually? 2nd Rhythm (Staccato): What do I need to: express, do, make contact with, create opportunities for co-creation with - - -? 3rd Rhythm (Chaos): To unite opposites in me so I find the unity, "The Unified Consciousness", in me. 4th Rhythm (Lyrical): To dance in this new energy so my whole body and my whole system receives it. 5th Rhythm (Silence): To be part of and embody what is now.  

SCHRIJF JE VANDAAG IN!
Lokale docenten