REVIVAL: An Immersive Dance RESET
Plainfield - 20 Aug 2021 to 23 Aug 2021
Henya Emmer
REVIVAL: An Immersive Dance RESET with Henya Emmer + Tasha Blank
Join us for 4 days of epic dances, deep community, nourishing food + NATURE at the most gorgeous, movement-friendly venue on the east coast
Dance got us through the pandemic with our souls (mostly) intact. Now, movement is the key to rebuilding our sense of embodied connection in community as we reimagine our lives and re-emerge into the new world.
~This is a healing
~This is a ritual
~This is a celebration
~This is a REVIVAL!!
The full weekend includes 5Rhythms® with Henya Emmer, Somatic experiencing with Tasha Blank, daily yoga with Nicole James + surprise guests teachers (!), Incredible sound systems, cacao ceremony, fire ceremony, sound baths, meditation, plenty of time to rest + connect, 3 delicious organic meals per day + more.
Please note: The 5Rhythms portion of this retreat will count as 1.5 days on the Waves training path. 
~Arrive Friday August 20th at 2pm to settle in. Programming begins at 4pm with dance + rituals of connection to create a deep + safe +wild container for the weekend.
~We close Monday August 23rd at noon.
No Prior dance experience necessary. 
ALL are welcome! 
Additional info below and more to come closer to our time together.
We can't wait to dance with you!
~~~
REGISTRATION:
Registrations include all dances, activities, meals and accommodations.
Earliest Bird: $950.00 (Sales end on Jul 5, 2021)
Early Bird: $1100.00 (Sales end on Aug 9, 2021)
General Admission: $1250.00 (Sales end on Aug 19, 2021)
Camping: $850 (Sales end on Aug 19, 2021)
~~~
LOCATION:
Earthdance
Plainfield, MA 01070
** Earthdance is an easy drive from NYC. We encourage you to offer + share rides! There will be a ride share doc available once you register.
~~~
Lodging
Dorm style lodging accommodations are included. Linens and towels are available for a rental exchange of $12. We suggest bringing your own linens, towels and anything else that makes you feel cozy!
Camping
BYO Gear. Access to bathrooms and showers is included.
~~~
COVID:
We will practice covid safety protocols so we can be FULLY connected and intimate throughout the weekend. Everyone attending will be required to submit a negative covid test taken within 36 hours before arrival.
~~~
Please don't hesitate to reach out with any questions.
SCHRIJF JE VANDAAG IN!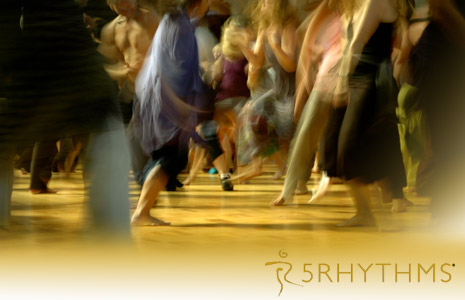 The Holy Actor
Portland - 6 Oct 2021 to 10 Oct 2021
Andrew Holmes
Take some time for yourself: relax, breathe deep, and make space for your soul to soar. Staying at a vintage New England retreat center on the Atlantic shore, eating delicious food, and spending time together round the fire, we will create a supportive community for rich, healing work. 
We'll dance the 5 Rhythms, explore the landscape of our hearts, and improvise wordless theater together, offering ourselves to the universal stories that are waiting to be told. Inspired by the peace and beauty of our surroundings, we will open to connect more deeply to our creative, heartful selves.  
The Holy Actor is a joyful, challenging, and healing journey in search of creativity and transformation. It's a practice in possibility ~ being truly alive in each moment, willing to show up and respond to whatever's there, with courage and with curiosity, without needing to know how it will all turn out, trusting your instinct to take the next step.
It's a practice in being human ~ in being alive, in meeting deeply. It's a celebration of creativity, and the willingness to feel, and serve, and connect. It's a practical course in freedom, and the infinite possibility of your soul. It's serious fun, and sacred play, and about as good as it gets. 
Will you join us?
SCHRIJF JE VANDAAG IN!