"HEART WAVES"
Komiza - 23 Aug 2020 to 29 Aug 2020
Silvija Tomcik
-
Thierry Francois
HEART WAVES is a beautiful opportunity to search inside of our hearts and find the answers that we are looking for on the outside. This is an invitation to dance the dance that only we can dance and to do that in company of others; all surrendering to the mystery of what it is to be alive right now.
We will go one day at a time, step by step following the 5Rhythms map. We will dance 2 hours in the morning and 2 hours in the evening which gives us plenty of time to enjoy this beautiful island and just chill out. Morning sessions will be Waves level classes with Thierry, and evening sessions will be Heartbeat level classes with Silvija.
In Waves we practice grounded fluidity, clear expression, freedom of release, lightness of connections and aliveness of breath. We give our attention to different body parts to show us the way and we follow the waves of our energy.
In Heartbeat we explore our emotions as energy, as power, as part of being human. We get comfortable with feelings, neither hanging onto them nor pushing them away. We dance towards our spontaneous heart, the heart that is ready for anything.
SCHRIJF JE VANDAAG IN!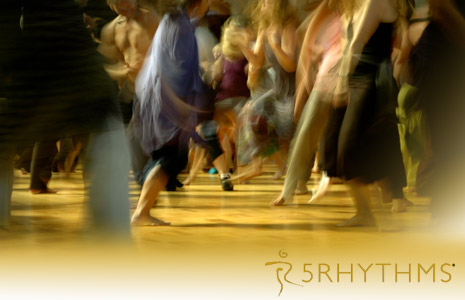 Cycles
Zagreb - 21 Oct 2020 to 25 Oct 2020
Tammy Burstein
Connected to past, present in now, open to possibility.

"Life is a journey. Its route is essentially the same for everyone, even though we start in different settings and with different baggage." -- Gabrielle Roth

We are not just one but all the stages of life. What has been, what is, and what will be is alive in our bodies, hearts, and minds. In Cycles we give ourselves the opportunity to fully embody them all, from birth to death, by moving with the shapes, the breath, the rhythms of a lifetime.

The Cycles map is a journey of endless investigation – one in which we create the opportunity to meet and melt old wounds, move and be moved by the medicine of forgiveness, and explore and expand the possibility and potential of being a wholistic being.

Whether young or older, your first or your latest Cycles experience, this workshop is for every human being with stories to express, realities to accept, ancestral wisdom to uncover, and nascent wonders to recover. Join us as we grow together.
SCHRIJF JE VANDAAG IN!