Cycles - CANCELLED. WILL BE RESCHEDULED.
San Francisco - 1 Apr 2020 to 5 Apr 2020
Tammy Burstein
Connected to past, present in now, open to possibility.

"Life is a journey. Its route is essentially the same for everyone, even though we start in different settings and with different baggage." -- Gabrielle Roth

We are not just one but all the stages of life. What has been, what is, and what will be is alive in our bodies, hearts, and minds. In Cycles we give ourselves the opportunity to fully embody them all, from birth to death, by moving with the shapes, the breath, the rhythms of a lifetime.

The Cycles map is a journey of endless investigation – one in which we create the opportunity to meet and melt old wounds, move and be moved by the medicine of forgiveness, and explore and expand the possibility and potential of being a wholistic being.

Whether young or older, your first or your latest Cycles experience, this workshop is for every human being with stories to express, realities to accept, ancestral wisdom to uncover, and nascent wonders to recover. Join us as we grow together.
SCHRIJF JE VANDAAG IN!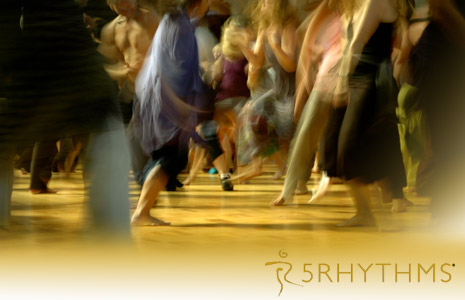 Grief, Loss & The Body In Motion
Big Sur - 17 Apr 2020 to 19 Apr 2020
Lucia Horan
Have you experienced loss and the natural emotions of sadness, anger, fear and love? How do you process your losses and move through your life? Unfortunately, many of us have not found safe and effective ways of expressing these emotions, and we can feel stuck, both emotionally and at times physically, with the cumulative burden of our unfinished business. Using the tools of the 5Rhythms® movement practice combined with a process of grief-work that is grounded in emotional presence, non-judgment and supportive witnessing, together we will join in a safe space to help heal mind, body and spirit.
Lucia will facilitate the 5Rhythms® as a method to experientially access a wide spectrum of feelings. Peter, a physician with more than 30 years of experience in HIV/AIDS and palliative care, will facilitate story-sharing as part of releasing and working through losses. Other elements of the workshop include both didactic and experiential content, focusing on natural and distorted emotional responses to grief, caregiving versus caretaking and other topics.
Please bring photos or other mementos of anyone whose memory you would like to bring into the workshop.
CE credit for nurses.
CE credit for MFTs, LCSWs, LPCCs and LEPs.
CE credit for massage.
SCHRIJF JE VANDAAG IN!