Nature of the Heart
Santa Cruz - 10 Jun 2022 to 12 Jun 2022
Heeraa Sazevich
To embrace all of our energies and their many colors free of judgment, this is peace.
This Waves/Heartbeat workshop invites embodied exploration of the raw energy of the natural elements and their corresponding emotions in the 5Rhythms map: Earth, Fire, Water, Air and Ether.
Some 5Rhythms experience or similar somatic practice needed.
We move with the primal wisdom of our emotions, experiencing them as the natural rhythms of life. Finding our ground in Earth, we tune into the instinctual Fear that protects us. Igniting our Fire and passion, we access the positive Anger that defends us. Surrendering to the Water element, our tears and Grief release us. This release then allows us to be uplifted by the quality of Air and Joy. Landing in Stillness, our hearts dissolve into limitless Ether and Compassion.
We invite our emotions as energy, as power. The journey is more about moving energy than personal stories. In Heartbeat, we practice releasing our hold on our emotions and their hold on us. It is an opportunity to transform our relationship to our patterns and set ourselves free. The dance floor will be a safe container where we welcome, express and release many feelings with compassion.
$199 Early Bird by May 10
$235 regular exchange after May 10
Credit cards and Paypal links below.
For alternate payment methods or questions, please contact Catarina Ahlvik
SCHRIJF JE VANDAAG IN!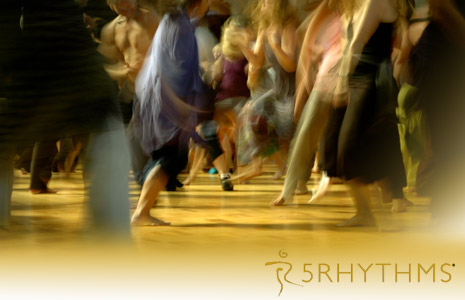 Resource and Renew
Big Sur - 11 Jul 2022 to 15 Jul 2022
Lucia Horan
Through the practices of 5Rhythms dance, mindfulness meditation, and self-care, we weave together a weekend of healing and celebration. In times of turmoil and change, self-care, compassion, and kindness are qualities required to help us resource and renew. Looking back at all we have experienced in 2021, it is clear that many of us are exhausted. In order to begin to move forward with energy, passion, and creativity, it is important to seed these qualities in our daily life.
Do you need to integrate more self-care into daily life? Would you like to be better resourced and have more energy? If the answer is yes to either of these questions, then you are in perfect alignment to participate in this workshop.
The 5Rhythms is an externalization process that through movement, releases and balances the systems of the body. It is a method focused on presence versus performance, while seated meditation offers us a process of quieting the heart and mind, allowing for stillness and integration. Bringing both practices together mirrors the dance of life. We come together to create an environment that cultivates and nurtures joy, calmness, and ease.
Each session will be primarily focused on Gabrielle Roth's 5Rhythms moving meditation practice. We will complete each practice with a 10-15 seated meditation. Included will be a discourse on 5Rhythms, Dharma and self-care. All practices taught during this course lend to the experience and wisdom of resourcing and renewing our vital life energy.
No experience is necessary. All workshop hours contribute to 5Rhythms® Teachers Training.
Recommended Reading: Sweat Your Prayers by Gabrielle Roth
SCHRIJF JE VANDAAG IN!