EQUILIBRIUM: a 5Rhythms Workshop on the Polarities of Presence
Richmond - 17 Mar 2023 to 19 Mar 2023
Jeffrey Boynton
This spacious season of darkness, of lengthening days and growing light cradles us in an essential restorative energy, a contemplative space of consciousness and presence. The coming season of spring brings an equilibrium between day and night, and time for stirring, germination and awakening for many forms of life in this hemisphere. Sap rises, heart rates quicken out of hibernation, birds return from warmer climates, filling the empty skies. Buds swell and shoots break the surface of the forest floor as the ground begins to thaw. We venture out of the warmth inside our homes, back into the outdoors, with practices that renew and refresh.
As we approach the vernal equinox, we invite you to dance the polarities of the 5Rhythms as we explore each rhythm in it's endarkened and enlightened expression. This journey of movement, connection, ritual, and integration is offered as a waypoint on your path to the refreshing, creative, and exhilarating energy of renewal that spring can offer.
Friday March 17: 6-9pm
Saturday March 18: 1-8 pm
Sunday March 19: 9-3pm
Registration Begins February 1, 2023
$235 Early Bird until Feb 20
$285 after Feb 20
$40 Friday night only
SCHRIJF JE VANDAAG IN!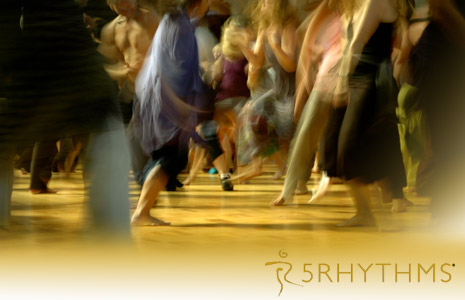 Resource & Renew
Asheville - 31 Mar 2023 to 2 Apr 2023
Lucia Horan
 Resource and Renew: A 5Rhythms® Workshop
Through the practices of 5Rhythms dance, mindfulness meditation, and self-care, we weave together a weekend of healing and celebration. Looking back over the past few years, it is clear that many of us are exhausted. In times of turmoil and change, self-care, and kindness are needed to connect us to the ability to resource and renew. In order to to move forward with energy, passion, and creativity, it is important to seed these qualities in our daily life so that we may cultivate resiliency. 
Do you need to integrate more self-care into daily life? Would you like to be better resourced and have more energy? If the answer is yes to either of these questions, then you are in perfect alignment to participate in this workshop. 
The 5Rhythms is an externalization process that through movement, releases and balances the systems of the body. It is a method focused on presence versus performance, while seated meditation offers us a process of quieting the heart and mind, allowing for stillness and integration. Bringing both practices together mirrors the dance of life. We come together to create an environment that cultivates and nurtures joy, calmness, and ease. 
Each session will be primarily focused on Gabrielle Roth's 5Rhythms moving meditation practice. We will complete each practice with a 10-15 seated meditation. Included will be a discourse on 5Rhythms, mindfulness and self-care. All practices taught during this course lend to the experience and wisdom of resourcing and renewing our vital life energy. 
No experience is necessary. 
All workshop hours contribute to 5Rhythms® Teachers Training. 
This workshop will include: 
5Rhythms Dance 
Seated Meditation 
Sharing Circles 
Discourses on Mindfulness and 5Rhythms
Tuition: $350/$295 Early Bird (ends 2.28.22)
SCHRIJF JE VANDAAG IN!