The 5 Rhythms in Simrishamn
Simrishamn - 14 Dec 2019 to 14 Dec 2019
Berit Hague
Join us for a day to create CLARITY with 5Rhythms DANCE. FLOW, STACCATO, CHAOS, LYRICAL and STILLNESS. There are no steps or choreography to learn, your body decides how it wants to express itself. We explore how we can create CLARITY in our MOVEMENT preparing us for real life.

We dance with the guidance of BERIT HAGUE and dedicate this day to becoming, oh so very clear on how you want to live your life. We explore the impulses and desires we have and we get curious about how we ignore them.

The desire to CONNECT, to say YES, to say NO, to move cities, to change jobs, to eat that chocolate, to PLAY, to choose FREEDOM. Sometimes, we even have a lot invested in not following our desires. We have stories about what would happen if we did, "it's selfish", "it's ridiculous", "what if I make a mistake?", "who am I to follow my desires" and so many more. These are stories, or power structures, that we have been fed, and we believe them to be true.

What if they don't have to be ours anymore?

It can feel very scary to think that you could follow your desires.

Perhaps a worry that you will spin out of control, there won't be any stopping you. The deal is, that in a way it's true, ANYTHING IS POSSIBLE, but the more you get in touch with your truth, your true desires, the more you come to realize that you can TRUST yourself. Totally.

REGISTER TODAY!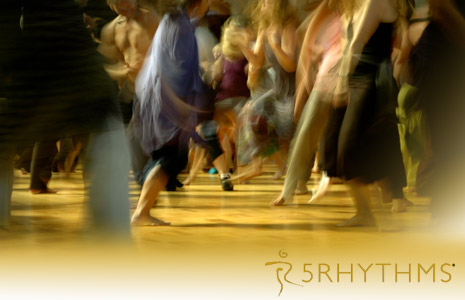 MOMENTUM
Stockholm - 24 Jan 2020 to 26 Jan 2020
Thierry Francois
 This 5 Rhythms workshop is an opportunity to gather up as men amongst men, simply as we are. So we can create some safe space, safe enough that we can start having  a deliberate and intentional act of movement that can lead us toward momentum.Momentum demands movement, maybe a small step, but a step forward. That is how momentum starts. It's the single spark that ignites the wildest fire. This workshop may be scary for some men. Sharing the same space, unease, challenge, vulnerability, struggle. A place where anger and frustration arises but by giving attention to each other will create a bond. A bond that will help us break through. Breakthrough is inevitable and so worthy.Moving forward together, whatever we are at, whatever we face, whatever we are up to, but with the assurance that the map of 5 Rhythms holds us. The support of other men around will carry us with care. Then we just need to bring purpose and intention and follow our true calling. Follow , Focus, Surrender, Effortlessness, Wisdom … there is healing in that path.
REGISTER TODAY!