Sweden
Do you have the discipline to be a free spirit?
Weekly Classes
Upcoming Workshops
The 5 Rhythms in Simrishamn
Simrishamn - 24 Feb 2018 to 24 Feb 2018
Berit Hague
No matter who you are, your age, your size, you can dance with us. Let's come together and move freely to beautiful music with the rhythms as a guide to find our individual dance and movement.

Experience the joy and freedom that gives us courage to meet our fears, to express ourselves authentically, accept what is and discover who we really are.

Give your life energy shape, expression and space and you will be inspired. The dancer in you always accepts you as you are and sweeps with you through wave after wave of movement and bringingyou to new opportunities.

The 5 Rhythms (Flow, Staccato, Chaos, Lyrical and Silence) are an image of how life energy moves in life and in all process.The 5 Rhythms (Flow, Staccato, Chaos, Lyrical and Silence) make up a wave.

As we dance, the music reflects this wave and inspires everyone to move freely to the music as the body "wants" in the moment. As the body gets this freedom to express itself, restrained power, creativity and joy of life will come forward while deepening our self-awareness and our bodily presence.
REGISTER TODAY!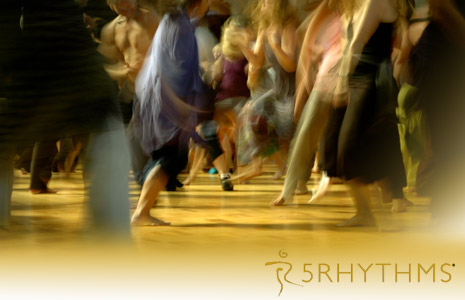 Dance Evening
Ronneby - 9 Mar 2018 to 9 Mar 2018
Berit Hague
During this evening, we will explore the 5 Rhythms flowing, staccato, chaos, lyrical and stillness. We will focus on awareness in the body, breath, grounding. Flowing awakens aliveness, feelings and emotions and in staccato there is space to express what is needed. In chaos, we give up current structures that no longer serve us which enables the release of new energy into the lyrical experience of freedom, lightness and unity. In stillness, there is space to just be with what is.This event is for beginners as well as experienced dancers.
REGISTER TODAY!
Local Teachers