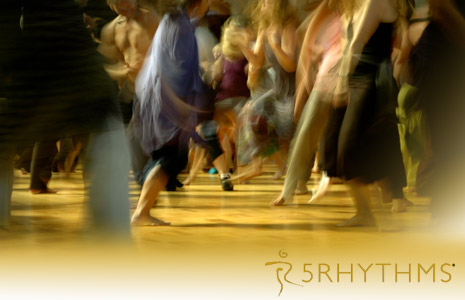 Cycles - CANCELLED
Zagreb - 21 Oct 2020 to 25 Oct 2020
Tammy Burstein
Connected to past, present in now, open to possibility.

"Life is a journey. Its route is essentially the same for everyone, even though we start in different settings and with different baggage." -- Gabrielle Roth

We are not just one but all the stages of life. What has been, what is, and what will be is alive in our bodies, hearts, and minds. In Cycles we give ourselves the opportunity to fully embody them all, from birth to death, by moving with the shapes, the breath, the rhythms of a lifetime.

The Cycles map is a journey of endless investigation – one in which we create the opportunity to meet and melt old wounds, move and be moved by the medicine of forgiveness, and explore and expand the possibility and potential of being a wholistic being.

Whether young or older, your first or your latest Cycles experience, this workshop is for every human being with stories to express, realities to accept, ancestral wisdom to uncover, and nascent wonders to recover. Join us as we grow together.
REGISTER TODAY!
TRILOGY CONNECTIONS "Relationship with the groupr"
Zagreb - 4 Dec 2020 to 6 Dec 2020
Silvija Tomcik
 "Dance alone to discover who you are. Dance with others to discover who you are with. Dance in a group to discover your place. Put your psyche in motion and it will heal itself."
GABRIELLE ROTH
1st module – Relationship with myself – Body
2nd module – Relationship with the other – Heart
3rd module – Relationship with the group – Mind, Soul and Spirit
This on-going committed group will dance and dive deeper together during these 3 modules over a year. The continuity in this type of work together, along with the exploratory work we do between modules, creates and provides a strong, safe and supportive group space for our sharing and learning. Our life becomes our dance, and our dance becomes our life.
REGISTER TODAY!