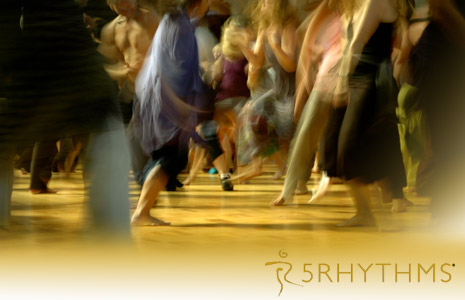 Waves of Connection
Cambridge - 10 Jan 2020 to 12 Jan 2020
Tammy Burstein
-
Ajay Rajani
 " When we seek for connection, we restore the world to wholeness. Our seemingly separate lives become meaningful as we discover how truly necessary we are to each other." -- Margaret Wheatley
Join us as we dance to discover where we connect and where we lose touch, where we partner and where we part; and, how we can move more fully into being a tribal individual. We'll ride Gabrielle Roth's 5Rhythms® Wave to discover how we can be our own best partner, how we can be present for ourselves while being attentive to someone else; and, how we can be one of many, part of the whole, and the sum of all our collective parts. We will dance our way to a fresher, deeper and more loving understanding of our dances of connection: with ourselves, the other, the tribe

REGISTER TODAY!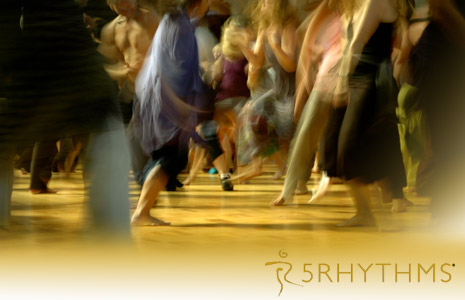 The Holy Actor
Portland - 22 Apr 2020 to 26 Apr 2020
Andrew Holmes
Take some time for yourself next year: relax, breathe deep, and make space for your soul to soar. Staying in secluded cabins on the Atlantic shore, eating delicious food, and spending time together round the fire, we will create a supportive community for rich, healing work. 
Together we'll dance the 5 Rhythms and improvise wordless theatre, offering ourselves to the universal stories that are waiting to be told. Inspired by the peace and beauty of our surroundings, we will open to connect more deeply to our creative, instinctive selves.  
The Holy Actor is a joyful, challenging, and healing journey in search of creativity and transformation. It's a practice in possibility ~ being truly alive in each moment, willing to show up and respond to whatever's there, with courage and with curiosity, without needing to know how it will all turn out, trusting your instinct to take the next step.
This time we'll focus in particular on the landscape of our heart. Which moods and feelings do we return to often? Which do we not know so well? Through the creative freedom of our movement and theatre, we'll open together into the full range and beauty of the human heart, and the infinite possibility of our soul. Will you join us?
REGISTER TODAY!