With In and With Out
Cambridge - 6 Mar 2021 to 6 Mar 2021
Ajay Rajani
-
Tammy Burstein
Within the Wave, there are myriad waves that carry us in, through, and out of the twists and turns of this life.
One Wave that we're familiar with, probably even more intimately over the past year, is when we're focused inward and when we're focused outward.
Each of the rhythms has a teaching waiting for us to explore with these two simple dynamics: dances that can lead us to receive, express, release, relax, and rest with our relationships to being in and being out.
In this 4-hour mini-workshop Ajay and Tammy will lead us during several Waves of exploration, culminating in the chance to sit in meditation together. (Rest assured we will take a few short breaks – it's probably been some time since most of us have danced for so many hours!)
We hope you'll join us on Saturday, March 6, 2021. We're looking forward to seeing you.
--
DETAILS:
March 6th, 2021
11am-3pm Eastern Time // 4pm-8pm UK time
Location: online via Zoom, all details provided on registration and payment
PRICE:
Sliding scale $55-95
(Special offer for those who have danced in person with 5Rhythms Sweat Cambridge: $45 for your place only, if registered and paid before Feb. 8)
2 subsidized places available by need at 50% of regular price - message to inquire
15% off (sliding scale starts at $46.75) for 5Rhythms Teachers and SpaceHolders
REGISTRATION & PAYMENT:
Fill in our short registration form here https://forms.gle/CxXVQVZuchfQ6Uv5A then complete payment via Venmo (https://venmo.com/Joel-Stanley-1) or PayPal (www.paypal.me/JoelStanley). If you need another method to complete payment, please message us.
REGISTER TODAY!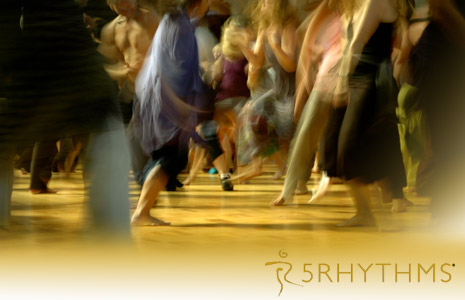 The Holy Actor
Portland - 12 May 2021 to 16 May 2021
Andrew Holmes
Take some time for yourself: relax, breathe deep, and make space for your soul to soar. Staying at a vintage New England retreat center on the Atlantic shore, eating delicious food, and spending time together round the fire, we will create a supportive community for rich, healing work. 
We'll dance the 5 Rhythms, explore the landscape of our hearts, and improvise wordless theater together, offering ourselves to the universal stories that are waiting to be told. Inspired by the peace and beauty of our surroundings, we will open to connect more deeply to our creative, heartful selves.  
The Holy Actor is a joyful, challenging, and healing journey in search of creativity and transformation. It's a practice in possibility ~ being truly alive in each moment, willing to show up and respond to whatever's there, with courage and with curiosity, without needing to know how it will all turn out, trusting your instinct to take the next step.
It's a practice in being human ~ in being alive, in meeting deeply. It's a celebration of creativity, and the willingness to feel, and serve, and connect. It's a practical course in freedom, and the infinite possibility of your soul. It's serious fun, and sacred play, and about as good as it gets. 
Will you join us?
REGISTER TODAY!