Northeast US
The body is the spirit's wife. ~ G. Roth
Weekly Classes
Upcoming Workshops
Me and My Shadow
Bath - 30 Mar 2019 to 31 Mar 2019
Emmanuelle Rolland
 "When it is dark enough, you can see the stars."
~ Ralf Waldo Emerson
The 5Rhythms® map is a dynamic moving practice. Each respective rhythm Flowing - Staccato - Chaos - Lyrical and Stillness have an incredible and versatile terrain that can be explored over and over again. The 5Rhythms® also have their shadow side.  
This weekend using the Shadow map, I invite to you to explore the parts of us that we would often rather not see, feel, sense or be with. Instead of pushing away from it all, which by the way takes a lot of energy!  Let's give ourself a break and permission to open the gate and get down into the nitty gritty of the shadow!  We will embrace and embody their archetypes with playfulness and curiosity. Loosening them up and bring them to life! 
The 5Rhythms philosophy has no judgment.                           
With this medicine, we open a door for us to become a more conscious human being that can have the capacity to be comfortable with the uncomfortable and compassion for ourself and others.
REGISTER TODAY!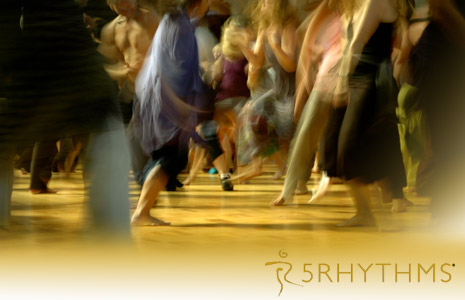 Courage
Camden - 11 May 2019 to 12 May 2019
Andrew Holmes
Sometimes life is sweet.
Sometimes it's more challenging.
How do we build the strength inside to face the difficulties when they come? Where do we find the courage to be with the uncomfortable feelings that arise?
In this workshop we will dance through the landscape of our hearts.
We will practice moving with fear, and other 'difficult' feelings, and discover the resources we have to stay present and alive, even when the going gets tough.
We will learn to keep our hearts open and our bodies moving, instead of getting stuck or giving up.
Not by pushing, or toughing it out ~
but with kindness, and humour, and a willingness to expand.
Let's grow our courage to feel, and live, and truly love.
REGISTER TODAY!
Local Teachers