Fascination in Rhythm: a 5Rhythms Workshop with Mark Bonder
Cambridge - 29 Mar 2020 to 29 Mar 2020
Mark Bonder
Fascination in Rhythm is a one day 5Rhythms® workshop with Mark Bonder
How can I dive deeper into my Flow? Where is my Staccato clarity? What is my relationship to Chaos? These are questions not only for the beginner but for the seasoned 5Rhythms dancer as well. In this workshop we will step into the field of curiosity and beginner's mind. How can we surrender to the "bigger dance" that moves through us? How do we tap into the field of endless energy that can fuel us without effort? Join us as we sink in and discover what's always been here within us, around us, and in the space between.
Location: Lesley University - University Hall (UNIV 4-022), 1815 Massachusetts Ave, Cambridge
Date/Hours: Sunday, March 29th 12PM-6PM
Cost: $115 full price, $95 early bird (until March 6th), students, over-65s, and 5RTA teachers
For more info contact: joelstanley[at]gmail.com
To register (pre-registration recommended, drop-ins welcome): Send full payment to www.paypal.me/JoelStanley or www.venmo.com/Joel-Stanley-1
Prerequisites: None
PRIJAVI SE!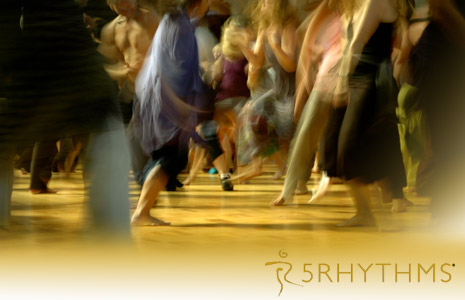 The Holy Actor
Portland - 22 Apr 2020 to 26 Apr 2020
Andrew Holmes
Take some time for yourself: relax, breathe deep, and make space for your soul to soar. Staying at a vintage New England retreat center on the Atlantic shore, eating delicious food, and spending time together round the fire, we will create a supportive community for rich, healing work.
We'll dance the 5 Rhythms, explore the landscape of our hearts, and improvise wordless theater together, offering ourselves to the universal stories that are waiting to be told. Inspired by the peace and beauty of our surroundings, we will open to connect more deeply to our creative, heartful selves.
The Holy Actor is a joyful, challenging, and healing journey in search of creativity and transformation. It's a practice in possibility ~ being truly alive in each moment, willing to show up and respond to whatever's there, with courage and with curiosity, without needing to know how it will all turn out, trusting your instinct to take the next step.
It's a practice in being human ~ in being alive, in meeting deeply. It's a celebration of creativity, and the willingness to feel, and serve, and connect. It's a practical course in freedom, and the infinite possibility of your soul. It's serious fun, and sacred play, and about as good as it gets.
Will you join us?
PRIJAVI SE!