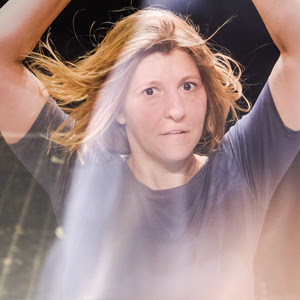 Croatia
5Rhythms Teacher since 2001
Tribe Member since 0
Dance was always for me the fastest route to that place where I feel I have lost myself enough to actually find my true nature. From teenage years, dancing was a way for me to completely surrender to something else and stop being a victim of my own thoughts and worrying what other people think of me and about me. I didn't feel alone when dancing at the times when I felt that nobody sees me and nobody understands me. The dance was teaching me to be authentic, to be honest with myself, to trust my body and my breath. In the dance I discovered the presence of something bigger, something sacred, something holy, something that was empty and had a lot of space for me.

My first intention with this workshop "Surrender" was to provide many different gateways into the Chaos, because I know that this rhythm can cause strong "allergic response" within us and sometimes in our environment. Nevertheless, this is an extremely important rhythm as it holds a place in the middle of the wave and the rhythms that follow it pretty much depend on it.

When I mention many gateways into the Chaos, I mean that it can be entered from Flowing, and from Staccato as well as from Lyrical, or Stillness. Of course, I'm also referring to the pure, unadulterated, primordial Chaos, which has existed long before we came into existence, the source from which everything was created.

For me, every one of us is actually a fruit of Chaos's creativity, a unique union of opposites. When we resist Chaos, this natural phenomenon, and when we stubbornly try to control it, we can end up destroying ourselves and those around us or driving both us and them mad. Chaos demands that we completely surrender to it, that we throw in its powerful alchemist process all that we carry on our backs, shoulders, in our hearts and hips, all that we cling to and hold so tight.

So much of what we think does not belong to us at all, and most of it has nothing to do with the present moment. As Chaos calls to us to let go with every drum beat, in that process of surrendering completely, we find our own freedom, and sometimes we receive that "amazing grace" and can see the collateral beauty.

Try, what have you really got to lose?
SURRENDER
with Silvija Tomcik
18 October 2019 - 20 October 2019
La Cadera, Barcelona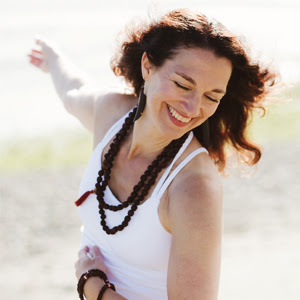 Canada
5Rhythms Teacher since 2004
Tribe Member since 1994
Vacuum cleaner in hand I walk into "Huxley", a meeting room at Esalen Institute in California during the lunch break of a Gabrielle Roth workshop. I am a volunteer from Berlin, Germany, just there to tidy up, not in the workshop. In the empty room her spirit greets me, sends shivers down my spine, bypasses my questioning mind. The energy is tangible and scares and excites me at the same time. I know I have to create an opportunity to study with her. It is 1995 and I am 22.

Crouched next to a fragile looking Gabrielle, she whispers Blessings and well wishes into my ear, which I receive like liquid light. It is our graduation ceremony at Westerbeke Ranch in Sonoma, California in 2005. This moment of being welcomed into the circle of 5Rhythms Teachers means more to me than my previous graduation from university where I trained as a Psychologist. I feel like I belong.

Since then I have offered the teachings of movement, embodiment, breath and awareness (sometimes in the classical format of the Wave, sometimes in other forms) to thousands of people in different parts of the world: from basements to church halls, from corporate offices to senior homes, from schools to conferences. It has been a path of being initiated into becoming a teaching of the work, a hard journey in humility and courage, a privilege and an ever-changing exploration of how to seduce people into movement and connection with spirit.

I create opportunities to explore our leadership of life, so we can discover how to develop the physical, mental, emotional, and interpersonal skills for the personal and global challenges we face. I believe we live in times of change that emphasize individualization and a lone wolf mentality. Often that can lead us to feeling helpless, overwhelmed and separate. It is in the embodied coming together and making the shift from "ME" to "WE" that we can feel more empowered, supported, resourced and joyfully connected. When we can choose how to step in, step out or step up, we can embrace change and uncertainty with more strength and confidence.

Please come and join me in Montreal Oct. 25 - 27 for EMPOWERED
25 October 2019 - 27 October 2019