Adventurous Heart
San Diego - 21 Jul 2019 to 21 Jul 2019
Kierra Foster-Ba
In Adventurous Hearts we begin with recognizing how fear moves and shapes each of us in relationship to ourselves, others and in a group dynamic. Belonging is a basic need that when unmet can turn inward and lead to a deep sense of loneliness even when we are with others. Meeting our fear, expressing it and letting it go creates a shift from "fitting in" to "belonging" and being accepted just as we are moment to moment. Fear leads to performance, giving ourselves away to feel accepted. Tapping into the courage in our body and hearts we practice the art of vulnerability and showing up just as we are. Moving fear into courageous connection.
"Fitting in is about assessing a situation and becoming who you need to be to be accepted. Belonging, on the other hand, doesn't require us to change who we are; it requires us to be who we are." Brené Brown
Adventurous Moving Hearts we welcome you to explore, dance and connect. This is an advanced level workshop and requires attendance at a weekend, day workshop or 5 previous classes of 5Rhythms. Workshop counts as one day of Heartbeat level work towards teacher
training.
July 21, 2019
11:30 - 6:00 pm
Dancing Unlimited:
4569 30th St. San Diego, CA
Exchange: $110 Drop-in,
$85 Pre-register by July 7th.
Kierra Foster Ba, New York
Kierra brings 20+ years of dancing 5Rhythms® into her teaching. Her movements and words remind us that dance is meant for all people, all bodies, all shapes, all ages, and all sizes. She leads workshops worldwide from the UK, Jordan and Brazil. She currently teaches weekly classes in NYC. Advanced level Heartbeat 5Rhythms® Training and Spaceholder Mentor. Shakingspiritwaves.com
PRIJAVI SE!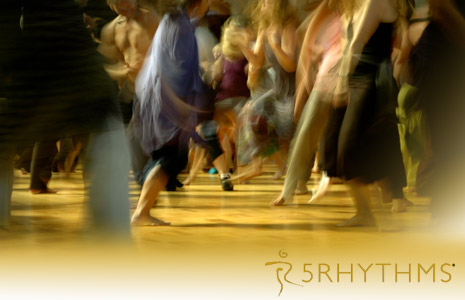 Moon Lodge, Honoring the Sacred Feminine Women Only Retreat
Big Sur - 26 Jul 2019 to 28 Jul 2019
Lucia Horan
 Join us as we journey into the Moon Lodge, an exploration of tribal and ritual healing for women. How empowered do you feel as a woman navigating this world? What is your relationship to the feminine and her wisdom? 
In a time of patriarchy many do not feel the freedom to be fully empowered. The 5Rhythms is a direct path to embodiment and empowerment. By showing up in a practice of presence one can begin to clear the past and live fully in the present. 
This workshop will be about celebrating the body of Woman and the sacred feminine within. Through self-care, dance, meditation, ritual baths, and sharing circles, we will explore in the Sisterhood of our humanity. We will poultice the wounds and celebrate the great gifts of our ancestors. 
The 5Rhythms is a moving meditation practice, a map of how energy moves. It shows us the patterns, rhythms and cycles of life, Flowing, Staccato, Chaos, Lyrical and Stillness®. 
Lucia will also integrate the stillness of Buddhist mindfulness meditation with the moving meditations of the 5Rhythms®. The Buddha encouraged us to bring wise attention to every aspect of our lives. 
In sitting meditation, we have the opportunity to observe the mind and body at rest through silent introspection. In the practice of the 5Rhythms, we engage in mindfulness while in motion. The 5Rhythms is a map that teaches us how energy moves. The two polarities of moving and sitting meditation together mirror the dance of life and open the door to peace, well being and balance.
PRIJAVI SE!