EE.UU. California
Do you have the discipline to be a free spirit?
Clases Semanales
Próximos Talleres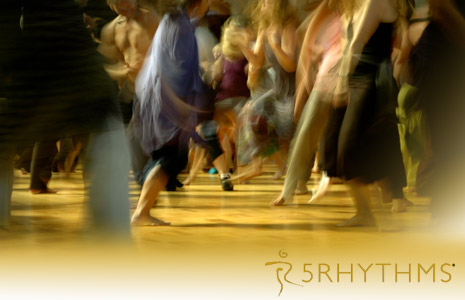 5Rhythms Dancing With the Dharma
Big Sur - 17 Nov 2019 to 22 Nov 2019
Lucia Horan
 In order to truly understand the dance, one must be still. And in order to truly understand stillness, one must dance. – Rumi
If you can liberate the body then the heart-mind can follow. In this retreat of meditation and movement, will we integrate the stillness of Buddhist mindfulness meditation with the moving meditations of the 5Rhythms®. The Buddha encouraged us to bring wise attention to every aspect of our lives. In sitting meditation, we have the opportunity to observe the mind and body at rest through silent introspection. In the practice of the 5Rhythms, we engage in mindfulness while in motion. The 5Rhythms is a map that teaches how energy moves. The two polarities of moving and sitting meditation together mirror the dance of life. In this journey we are always moving between these two spectrums. If one learns to not cling or avoid, one can then hold the place of the silent witness and be at ease with all that life offers.
We encourage meditation students to practice mindful dancing in order to bring balance and insight into their lives. We invite dancers to engage in sitting meditation in order to embody integration, balance, and insight. Join us for the groundbreaking union of these two deep and wise practices.
REGISTER TODAY!
Journey Into Trance
San Francisco - 22 Nov 2019 to 23 Nov 2019
Jonathan Horan
"Trance is a tricky place, a place not many understand. It's a mindful state that only happens when you get out of your way and fall into your true self so deeply that something inside clicks and you are simultaneously being and witnessing yourself. " -- Gabrielle Roth

We all long for a place to call home, a place where we feel totally connected and at peace. But there is no home unless we find it in ourselves. The way home is a journey into trance. Trance is soul food, an injection of spirit that can carry us for days and weeks through subways and supermarkets, head-trips and heartaches.

In trance we move into the bigger picture. And from this vantage point we can see into the dark of our own hearts and let go of all the things that haunt us, relinquish them, turn them over to the Great Spirit. Sometimes, we are moved by the spirit of wolf, sometimes we are moved by the spirit of river or the spirit of fear or father. If we let go it takes us past our ordinary self into our luminous self. Any energy fully embodied can be a gateway.

Every time we hold our breath, we are holding back the Great Spirit and all its awesome power. But it is the very presence of that power we all deeply crave. We crave it because it is a catalyst; it shakes us up, keeps us real. It takes a lot of preparation to let go of being the mover and allow the self to be moved. In a million unspoken ways, we will be tested and rewarded.

Journey Into Trance is devoted to unwinding the mind, moving through specific maps and meditations, teaching us how to more deeply traverse the world of trance.

Open to those who've been dancing a lifetime or as a first dive into 5Rhythms practice. The hours of this workshop qualify for the Waves requirement for the 5Rhythms teacher training.
REGISTER TODAY!
Maestros Locales