Tasmania
Clases Semanales
Próximos Talleres
Dance The Elements
Hobart - 1 Apr 2023 to 1 Apr 2023
Marjolein Akkerman
A day to re-energize and find joy in movement and dancing. Tuning into our body language, listening and activating our senses.
In this workshop we explore how we relate to the elements: Earth, Fire, Water, Air and Ether.
We'll be reconnecting with our bodies through the 5Rhythms waves created by Gabrielle Roth, founder of the 5Rhythms. The Waves is a continuous cycle of the following Rhythms: Flowing – Staccato – Chaos – Lyrical – Stillness.
Flowing reconnects us to our physical body. Down to Earth we find our feet and our ground. The earth reminds us how to nurture ourselves.

Staccato ignites the fire within, giving us power to act, to step forward , away from the old and make way towards the new. It gives us passion to express and to be clear.

Chaos shows us the way of letting go. Water can be gentle and calming or powerful and wild, it will always take the path of least resistance. When we are in deep, wild waters it will stir, shake and cleanse us. We can only surrender to it.

Lyrical is found in the new open space that arises, filling up with fresh air, expanding freely. Air shows us the way to lighten up and enjoy our playful, creative and spontaneous nature.

Stillness brings us to emptiness and holds all 5Rhythms in harmony. It is the place to arrive and be. Ether connects us to all, inside and outside of ourselves.
REGISTER TODAY!
REWIRE - A Dance & Sound Exploration
Hobart - 6 May 2023 to 6 May 2023
Marjolein Akkerman
Uncover more of your unique and authentic expression in this one day workshop with Marjolein Akkerman, 5 Rhythms Dance Teacher and Dorianne Daniels, Soul Voice® Teacher. If you are new to your authentic sound or movement and feel restricted in expressing yourself this is the perfect place for you to explore any unconscious and outdated beliefs that hold you back from surrendering to your organic nature, through playfulness in a safe, fun and sacred space.
REGISTER TODAY!
Maestros Locales
Madhuma Thompson
New South Wales
Teaching Since: 2007
Baila desde: 2000
"I love the honesty of this practice. To see people light up again and again - connect to the root of their dance is so fulfilling! My wish for you is to keep finding grace in your dances and in the nitty gritty Rhythms of your Life"
Más información y horarios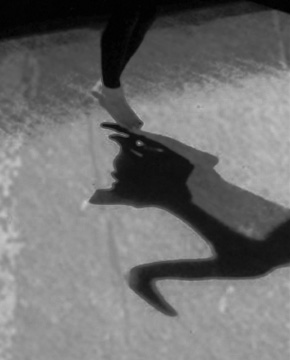 Deva OWheel (Sweat SpaceHolder)
Hobart, Tasmania
&nbsp
Baila desde: 1990
"You were wild once. Don't let them tame you. Isadora Duncan "
Más información y horarios