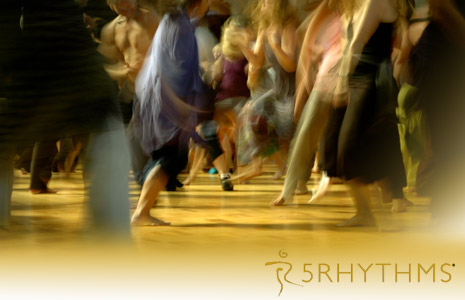 Bare Bones
Dallas - 3 Apr 2020 to 5 Apr 2020
Lucia Horan
5Rhythms® Bare Bones"Energy moves in waves. Waves move in patterns. Patterns move in cycles. A human being is just this. Nothing more. Nothing less. A dance" Gabrielle RothIn times of great change many of us search for a sense of freedom. It is important to have a practice to assist us in navigating the inner and outer terrain of life. The 5Rhythms offers us just this. It is a map to understanding the process of how energy moves and where it gets stuck. Bare Bones is an invitation into the fundamentals of the 5Rhythms practice, embodiment and philosophy. The dance floor becomes the mirror, reflecting where we are and where we wish to be. Through using the medicine of ones own movement, you can foster connection to your own inner wisdom and authenticity. In this workshop we will integrate the stillness of Buddhist mindfulness meditation with the moving meditations of the 5Rhythms®. The Buddha encouraged us to bring wise attention to every aspect of our lives. In sitting meditation, we have the opportunity to observe the mind and body at rest through silent introspection. In the practice of the 5Rhythms, we engage in mindfulness while in motion. The 5Rhythms is a map that teaches how energy moves. The two polarities of moving and sitting meditation together mirror the dance of life and open the door to peace, well being and balance. No experience is required. All workshop hours contribute to 5Rhythms® teachers training prerequisites.
REGISTER TODAY!
LIVE WIRE : SOUL THREADING A Ritual Theater Lab
Santa Fe - 24 Apr 2020 to 26 Apr 2020
Lorca Simons
Live Wire is a movement based theater lab, a dynamic, raw experimental base where anything can happen. A poetic landscape that is at the root and heart of 5Rhythms practice.
For more information about LORCA SIMONS & LIVE WIRE:
https://www.lorcasimons.com/
To register: https://chloegoodwin.com/workshops-%26-events
Live Wire Soul Threading
Santa Fe, New Mexico April 24th -26th 2020
Location:
The Railyard Performance Center
1611 Paseo De Peralta, Santa Fe, NM 87501
Cost:
$215 before April 1
$245 After April 1
Times:
Friday April 24: 6:30 pm - 9:30 pm
Saturday April 25: 2pm - 8pm
Sunday April 26th: 1pm - 5pm
Contact:
Chloe Goodwin: rhythmbody5@gmail.com
Register at: https://chloegoodwin.com/workshops-%26-events
About Lorca:
Lorca is a certified 5Rhythms facilitator dedicated to the creation of physical theatre that is both interactive and transformative.
She was born and raised in Texas where she grew up in her father's experimental theatre company Hip Pocket Theatre. As an artistic associate she has been involved in producing original works for 47 years. A graduate of The University of North Carolina School of the Arts theatre conservatory. Educated in both experimental and traditional theatre. She has blazed through productions in New York City from Off Broadway to fringe, as well as television and film.
Lorca followed her instincts to the unique directing vibration known as Gabrielle Roth and a 19 year creative collaboration bloomed. She studied and trained with Gabrielle from the mid-90's and was a co-founder and a co-director of 5RT, the experimental theatre wing of the 5Rhythms world, a place she stepped into with her expansive Texan feet, collaborating on numerous original productions and international workshops. In response to Gabrielle Roth's investigation into what it means to be an authentic human being Lorca created Live Wire 5Rhythms Theatre which is dedicated to the creation of physical theater that is both interactive and transformative. Live Wire labs, Breath in Motion, Roots, Electric Landscapes, Silhouette, Wing Span, Soul Threading, Live Wire and On The Verge are rooted in a visionary and rigorous technique for people to become true "athletes of the heart" exploring and investigating the depths of the human spirit.
She is committed to scattering the seeds of this transformative process.
REGISTER TODAY!