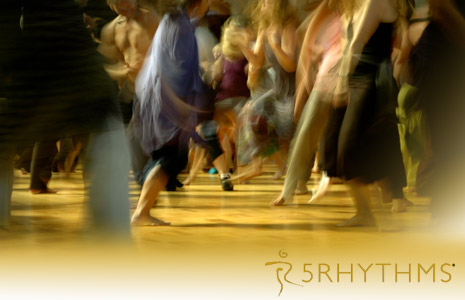 Shadow Play
Krakow - 20 Mar 2020 to 22 Mar 2020
Tammy Burstein
"Mam mały cień, który wszędzie za mną chodzi, lecz nie widzę korzyści, jakie dla mnie rodzi"- Robert Louis Stevenson

Gra Cieni


Wszyscy wiemy jak to jest kiedy rano nie chce się nam wstawać z łóżka, a potem się czeka przez cały dzień, by znów do niego wrócić. A co jeśli bylibyśmy w stanie przemienić ten bezwład w sztukę, opór w siłę, która nas napędza? Zaryzykować i wytańczyć napięcie, które mamy w szczęce i w ramionach. Ożywić figurki w ciała z krwi i kości. Odpuścić kontrolę, zanurzyć się pod powierzchnię i stopić lód, rzucający cienie, z którymi często się mierzymy?

Gra Cieni to medytacja w ruchu prowadząca w miejsca, które nas poruszają oraz w te, które nas powstrzymują. Badanie w tańcu tego, co skrywa się w cieniu i tego jak możemy wprowadzić to w ruch, pozostawiając za sobą ciężar, tańcząc w kierunku lekkości. To okazja, by spłoszyć nasze cienie i pozwolić, by muzą stało się światło. Rytm po rytmie, krok po kroku. Fala za Falą.

Dołącz do nas na placu zabaw. Bez ciebie i twoich cieni to nie będzie to samo.


"I have a little shadow that goes in and out with me, And what can be the use of him is more than I can see." -- Robert Louis Stevenson

Shadow Play

We all know how it feels to just not want to get out of bed in the morning, to slog through the day, and finally fall back into bed. What if instead we could turn our inertia into art, our resistance into momentum? To take a chance to dance out loud the tension in a jawbone or the shoulders, embody our stick figures and move out of them fully fleshed? To give up control, dive beneath the surface and melt the ice that casts the shadows we may often find ourselves moving through?

Shadow Play is a moving meditation into what's moving us and what's holding us back, down, and out. A dancing investigation into what's hiding in the shadows and how we can tease whatever it is into motion, leaving heaviness behind as we dance into effortless. It's an opportunity to bemuse our shadows and let light be our muse. Rhythm by rhythm, step by step, Wave after Wave.

Join us on the playground. It won't be the same without you, and your shadows.


REGISTER TODAY!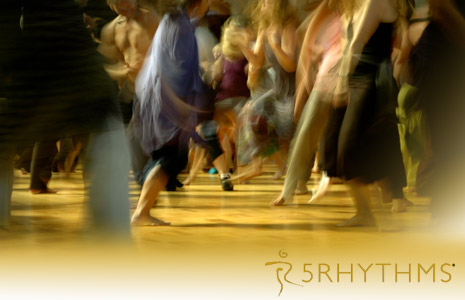 Your Unique Body 1: The Unique Body & Releasing Expression
Wroclaw - 3 Apr 2020 to 5 Apr 2020
Berit Hague
In these times of great transformation, changes on so many levels, old structures dissolving and the new not yet within sight - what can I do to meet all these challenges in my life and in my external world? How can my body help me to deal with everything? We are awakening to new realities – within and without – created by higher frequency universal energies pouring into our collective consciousness. Realities that we at first may experience as confusing, in constant change, not linear and therefore, unpredictable and we feel uncertainty, become tired, restless, not knowing what to do or what we want. This is perfectly ok if we realize how to deal with it. I trust it is all for a greater GOOD. The first key may be Acceptance – acceptance of what is. How can I accept what is if I do not want it, do not wish this to be, do not like it, if it makes me unhappy, upset, worried or deeply disturbed ----? Acceptance is not in order to deny my feelings or opinion of things; it is just to confirm what is at the moment and then act accordingly – ACT, not react. To do this we need to be firmly grounded in our bodies and have access to energy.

And we need to realize that our bodies are fine universal instruments that are made for generating energy, to express what is held in in them and to transform all opposing and conflicting energies within into a unified and harmonic, neutral energy, if allowed. This creates a feeling of freedom in the body and we become more capable of dealing with everything in our lives. It is as if we are plugged in to a communication with The Whole which fills us with an inner knowing in the moment of what/who to be or to do now.

​The 5 Rhythms practice is a perfect instrument, to me, for this. It helps our instrument, our body, to be energized again and again by "plugging it into the great life energy source" through our dance, to renew the energy in the body, to let it express whatever needs to come out instead of holding it back, to transform and unify our energy and to move with source energy which create a lot of vitality in the body. I so much look forward to meeting you on the dance floor. Warmly Welcome!

REGISTER TODAY!