Holanda
Once you get out of the way, the way becomes you and you become the way. ~G. Roth
Clases Semanales
Próximos Talleres
5Rhythms Outdoors with Elements, weather, nature
Schagen - 16 Apr 2020 to 30 Sep 2020
Monika Korschner
Een bijzondere gelegenheid één avond per maand 5Ritmes buiten te dansen in en om een Rondhut. Deze hut ligt op een mooie privé plek ten zuiden van Schagen, Noord-Holland. Zij wordt ook gebruikt voor andere spirituele activiteiten en is gebouwd van natuurlijke materialen als leem en wilgentenen.
Tijdens deze avondles dansen we in directe verbinding met de natuur en laten we ons leiden en inspireren door het weer, onze intuïtie, de elementen. Afhankelijk van het weer dansen we geheel of deels buiten en is er in principe muziek en een open vuur aanwezig. Mogelijk dansen we dus een klein deel van de avond binnen in de Rondhut, of is de start of afronding daar. 
REGISTER TODAY!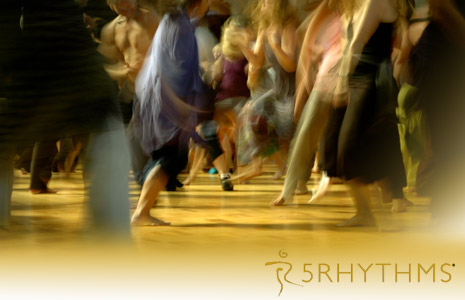 Dansen in Vreugde/Dancing in Joy 2020
Bergen - 12 Aug 2020 to 16 Aug 2020
Sietske Venema
Five days in August we dance, we are together and we focus on what is joyful. Summer helps us and also delicious food and the dunes of Schoorl. I have been giving this workshop for more than fifteen years. Every year there is something magical and I do not even know exactly how that always arises.
Remember: The mentioned place is not correct. Please visit our website:


REGISTER TODAY!
Maestros Locales