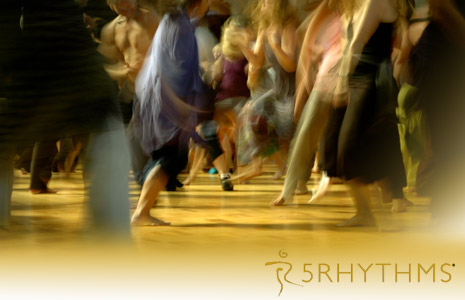 Finding Balance YOGA & 5Rhythms® Retreat
Athens - 28 Apr 2023 to 1 May 2023
Patty Petropoulou
 Αγαπητοί μαθητές και φίλοι του HathaYoga&PilatesStudio και των 5Rhythms®,
Με πολλή μεγάλη χαρά και ακόμα μεγαλύτερη ανυπομονησία σας ανακοινώνουμε πως το επόμενο Retreat είναι γεγονός!
Γι αυτό σας προσκαλούμε Παρασκευή 28, Σάββατο 29, Κυριακή 30 και 1 Μαΐου στο TheRanch, στη μαγευτική κοιλάδα του Σοφικού Κορινθίας, για να περάσουμε όλοι μαζί τέσσερις μέρες σε έναν τόπο θρυλικό!
Εκεί θα μπορέσουμε να απολαύσουμε μοναδικές στιγμές δράσης, χαλάρωσης και ψυχαγωγίας, σε έναν χώρο που συνδυάζει άψογα το φυσικό περιβάλλον με τις υπερσύγχρονες εγκαταστάσεις διαμονής και άθλησης.
Κατά τη διάρκεια της παραμονής μας, εκτός από τις πρακτικές μας, θα έχουμε την ευκαιρία να περιηγηθούμε στον γύρω χώρο με τρενάκι, ή ακόμα και με άμαξα, αλλά και να εξερευνήσουμε τη φύση, περπατώντας μοναδικά μονοπάτια! Παιδιά και μεγάλοι θα έχουν την ευκαιρία να δοκιμάσουν τοξοβολία και βόλτα με άλογα με τη βοήθεια εξειδικευμένου προσωπικού.
Στο χώρο υπάρχουν πολλά γήπεδα ποδοσφαίρου, μπάσκετ και βόλεϊ, υπάρχει επίσης και ένα γήπεδο τέννις, τρία τραπέζια pingpong, παιδική χαρά, αλλά και χώρος τοξοβολίας, έτσι ώστε μικροί και μεγάλοι να μπορέσουμε να απολαύσουμε κάθε στιγμή!
REGISTER TODAY!
Evolving Shapes
Lesvos - 5 Jun 2023 to 9 Jun 2023
Gramya Michal Molho
 life is evolving constantly, and we evolve with it.
From babies to kids, from roundness to lines, from being the center to walking away.
Practicing turning from our back to our stomach and soon after leaving the house running through the door.
As kids we master drawing lines, where to stay, play, have fun and when to run.
Evolving doesn't stop, teaching us how to bring circles into lines, add some angles and paint our confusion of becoming a teenager.
Some of us, choose to stay long dwelling in not knowing what to become. Others take a line and follow it till they die, never looking back at what could have been.
Finding safety in letting go, taking the time to master this art of surrender, in which
We allow life to show us where our seed has a chance to grow, how much trust will be needed, how long till the fruits will bloom.
REGISTER TODAY!