Switzerland
Dance. Because you are fascinating.
Clases Semanales
Próximos Talleres
trust
Basel - 13 Aug 2021 to 15 Aug 2021
Dagmar Cee
 "Vertrauen ist eine Oase im Herzen, die von der Karawane des Denkens nie erreicht wird."     Khalil Gibran
 
Vertrauen ist etwas, das wir in uns selbst generieren: Vertrauen in unsere Wahrnehmung, unsere Intuition, Kraft und Kreativität, Vertrauen in Andere, Vertrauen ins Leben...
 
Die Welt ist nicht sicher. Das Leben nicht. Keine Versicherung kann uns vor den Unwägbarkeiten des Lebens schützen, vor gebrochenen Versprechen und Herzen, vor Ereignissen, privaten oder globalen, die unsere Welt erschüttern.  
 
Statt der Welt mit Misstrauen und Angst zu begegnen, können wir üben, den Boden zu behalten und unsere Flügel zu benutzen.
 
Die 5Rhyhmen sind ein wunderbares Werkzeug, wenn es darum geht unsere Intuition und unser Selbstvertrauen zu stärken und unsere Verletzbarkeit und Angst zu akzeptieren. Unserer inneren Führung folgend können wir Mut entwickeln, so dass wir Lust bekommen, den Absprung zu wagen und mit einer gesunden Aufregung dem Unbekannten entgegen zu sehen.
REGISTER TODAY!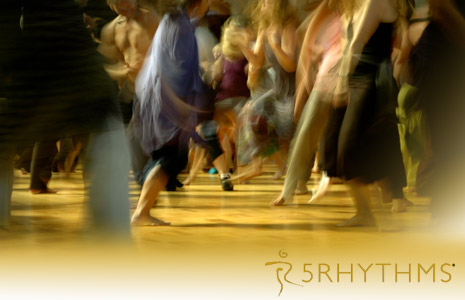 HoloWave: SAMHAIN
Zürich - 29 Oct 2021 to 31 Oct 2021
Monika Ortner
CATCH A DEEPER WAVE!
Finde die magischen Kräfte in den 5 Rhythmen.
Monika Ortner (CH) und Otto Richter (USA/DE) werden dir klar und liebevoll helfen, die Energie von Samhain anzuzapfen. Bei diesem alten keltischen Fest können wir das ernten, was in uns gewachsen ist, damit wir gut genährt und mit viel Kraft in die dunkle Jahreszeit gehen können. Man sagt, dass vom 31. Oktober bis zum 1. Nov-ember der Schleier zwischen den Welten durchlässiger ist. Dieses Zeitfenster ist eine wunderbare Gelegenheit, uns mit unseren angeborenen, spirituellen Fähigkeiten zu verbinden, um diese auch in unserem Alltag nutzen zu können.
REGISTER TODAY!
Maestros Locales