España
Once you get out of the way, the way becomes you and you become the way.
Clases Semanales
Próximos Talleres
ONLINE "HEART-FEET-BEAT"
Madrid - 27 Jun 2020 to 28 Jun 2020
Silvija Tomcik
Workshop is led in English with translation into Spanish by Janis Fernandez
Welcome to the exploration of how our emotions live and move in our body and how can we live and move with them more fully. 
"Where are our feelings? Are they in a safe-deposit box at Chase Manhattan Bank?Unfortunately not; they're in the body,and it is in the body that we can experience them." Gabrielle Roth
The very nature of our emotions is that they are moving. When we feel something, it means something has moved inside of us. A part of our heart has been touched to move. What better way to connect the movement of our feelings than with the movement of our bodies. The invitation of this work is to come and drop into simple and profound, personal and human investigations of how our feet can move with our heart beat. "Heart-Feet-Beat" is a weekend workshop offering a map to navigate the heart-land and create ways to dance with how we feel - when we know how we feel and when we have no clue how we feel, when we feel it all, and when we feel nothing.
REGISTER TODAY!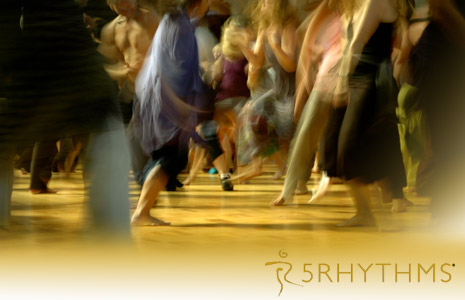 TBC
Madrid - 4 Dec 2020 to 6 Dec 2020
Irene Hernandez Sanchez
REGISTER TODAY!
Maestros Locales