Lituania
Do you have the discipline to be a free spirit?
Clases Semanales
Próximos Talleres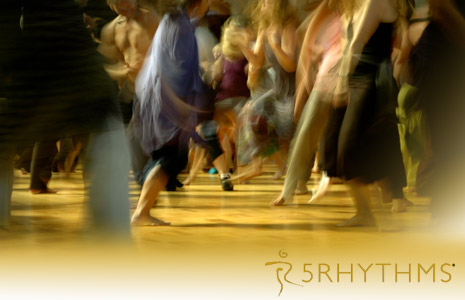 DANCING CHAOS: The Soft Wilderness
New York - 20 Jul 2019 to 20 Jul 2019
Hannah Loewenthal
-
The Moving Center New York
When we have surrendered our feet to the floor and hips to the beat we are called to surrender ourselves to the rhythm of chaos.In this workshop we will explore the endless field of surrender we call chaos.With focus and attention finding ground in flowing and expression through staccato, we have the opportunity to give ourselves to the infinite layers of letting go.

This is an invitation to dance wave upon wave; to practice softening, diving, shedding, dissolving.This is a small drop in a huge ocean of a lifetime practice - the creative essence that is unique to each one of us.Practical and physical support and guidance will be offered through both clear exercises and open space within the container of the 5Rhythms® map. Everyone is welcome!
REGISTER TODAY!
Waves @ One Ocean Yoga
Bridgehampton - 10 Aug 2019 to 10 Aug 2019
Tammy Burstein
Join us for the return of Waves Under the Stars, in the One Ocean Yoga tent at Channing Daughters Winery.  Come experience the magic of the place and the 5Rhythms  practice. 

Waves is the foundational map of the 5Rhythms® practice. It¹s a map to set us free to explore the life dance of moving and being moved. We come to the Wave to be held, heartened, informed, lightened and inspired by and through our personal and collective creativity. We dive in to realign body, heart and mind, to re-member body and soul, and to reconnect body to spirit, flesh to breath. We dance to become one.
REGISTER TODAY!
Maestros Locales