2020 - Vision. A new year retreat
Shropshire - 29 Dec 2019 to 1 Jan 2020
Neil Pinnock
2020 Vision
New Year invites us to listen, to watch and receive, visioning a path and embodying a new beginning for the year to come. Designed to give space and time for you to slow down, reflect and renew, we will welcome the stillness and darkness of winter into our dreaming body and attune to the gifts of the season. With quiet time out on the land, creativity in workshops and warmth in community, we will use the dynamic processes of dance, ritual and art to honour, celebrate and re-create. Neil Pinnock will be you guide offering daily 5Rhythms workshops, Ritual Theatre and acts of transformation. Supported by the community and by the team you will be nourished with plenty of laughter, time in silence, stories by the fire, hearty food and good company. Where else would you prefer to be at this gateway to 2020?
​
Wildways is a special place offering a variety of natural woodlands, fields and a babbling brook. It also has a stone circle, celtic round house, sauna, large dancing yurt and a magical feel.

Our journey begins on Sunday afternoon 29th December and ends around 4pm on Wednesday 1st January. You are welcome to stay for an extra night for a small fee and travel home on Thursday.

Shared communal accommodation and all workshops, fires, saunas and events are included in the price. Food will be bring and share by the community.
Prices: Booking in October £295, £325 in November, £350 in December
Bursary fees available - contact whdbursary@gmail.com - 5RTA members save 15%. All details at www.neilpinnock.com - or contact Neil - 07761 856154


Booking here - https://docs.google.com/forms/d/e/1FAIpQLScTxuKDNTEQriK2JfT3ouuoT5uUPg-bCjjBSWASphR98H-ecg/viewform
Neil is a trained 5Rhythms Waves & Heartbeat teacher, he knows the landscape of Wildways intimately through the seasons and has been working there for 16 years. His style is passionate and tender, humorous and wise. As an ongoing student of Presence and a trained Dramatherapist, he offers depth, knowledge and creative passion for helping people through old patterns into new embodied awareness. This is a gift he loves to share.
As a member of 5RTA, work with Neil counts towards the 5Rhythms teacher training.

PRIJAVI SE!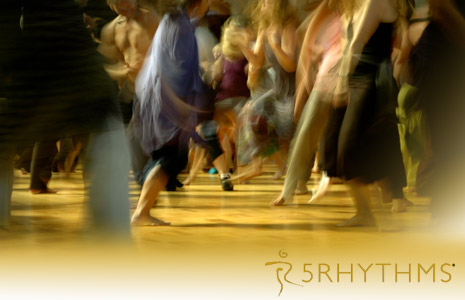 Ritual of Dreams
Shropshire - 8 Feb 2020 to 9 Feb 2020
Neil Pinnock
 A 2 day archetypes workshop and over night Shape-Shifters Ball...

PRIJAVI SE!