"READ MY HIPS"
New York - 7 Jun 2019 to 9 Jun 2019
Silvija Tomcik
-
The Moving Center New York
"Staccato is about not only getting in touch with your energies and passions, but expressing them to others, projecting yourself into the outside world. Staccato is about doing, not just being; taking action, not just thinking about it." Gabrielle Roth
This workshop is dedicated to our exploration of the Staccato Rhythm and its many dances.
By tuning into ourselves and knowing our own basic needs we are able to find our boundaries, to touch our edges and to communicate with each other with eyes open and heart's clarity.
From the Rhythm of Flowing we grow into the Rhythm of Staccato. What we take in, we need to let out.
The gateway into the Rhythm of Staccato, into this state of being is our hips. As we move through all 5 Rhythms we will dedicate our attention to finding our hips. How they sit, where they move, how they shake, where they start and where they stop. We will follow and listen to our hips, we will express and direct our hips, we will release and liberate our hips, we will lighten up and enjoy our hips, we will breath our hips and unite them with our while body, heart and soul.see where they sit, where they move, where they shake, where they stop.
We will create and hold safe space to find physical expression of the passion of our heart and our hips.
PRIJAVI SE!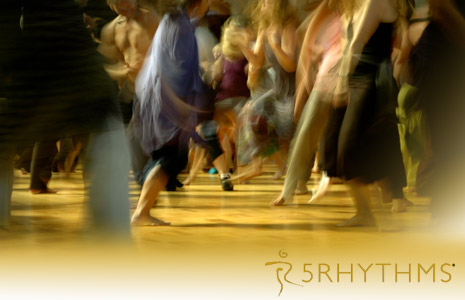 DANCING CHAOS: The Soft Wilderness
New York - 20 Jul 2019 to 20 Jul 2019
Hannah Loewenthal
-
The Moving Center New York
When we have surrendered our feet to the floor and hips to the beat we are called to surrender ourselves to the rhythm of chaos.In this workshop we will explore the endless field of surrender we call chaos.With focus and attention finding ground in flowing and expression through staccato, we have the opportunity to give ourselves to the infinite layers of letting go.
This is an invitation to dance wave upon wave; to practice softening, diving, shedding, dissolving.This is a small drop in a huge ocean of a lifetime practice - the creative essence that is unique to each one of us.Practical and physical support and guidance will be offered through both clear exercises and open space within the container of the 5Rhythms® map. Everyone is welcome!
PRIJAVI SE!