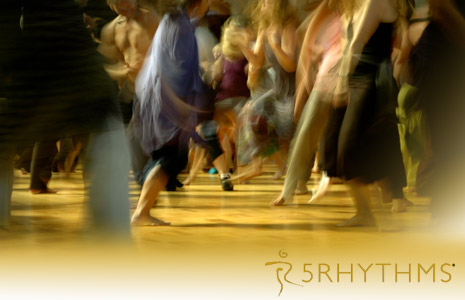 The Wisdom of Gravity
Cardigan - 8 Sep 2018 to 8 Sep 2018
Alex Mackay
 She believed in the physical power of motion, the wisdom of gravity,
the emptiness of true love, the fact that there is no way out but through the body,
no way up unless we all go together, no way down unless we follow the beat,
and no way in unless we embrace the dark.
Excerpt from a poem by Martha Peabody about 5Rhythms founder Gabrielle Roth
Live music from Joe Caswell to propel and support our creative journey
REGISTER TODAY!
Equinox Open Event
Shropshire - 22 Sep 2018 to 23 Sep 2018
Neil Pinnock
The Equinox - equal time of light and dark, a time to honour the shift of the year and to celebrate on the land with dance, song and laughter. So bring yourselves, your friends, your family and help to create ceremony, community and good cheer as we honour the year and our journey through it's turning cycles.


There will be 2 5Rhythms dance workshops, shared food, created ceremony and celebration. Fires and saunas will be lit and you are welcome to explore the land and stay overnight.


The 1st dance will be Saturday afternoon and is family friendly.

In the evening we will share food and ceremony, fires and saunas. Sunday morning we will dance again and then have lunch before clearing up and heading home in the afternoon.


--Saturday is a family friendly event. All Welcome--


Whole event tickets (includes camping or shared dorm)

£60 advanced, £70 on day

Saturday only ticket - £25 advanced, £30 on day

Saturday is a Family Friendly Day

Children 5 - 15, only £3 each Kids under 5 free


Food will be bring and share

Please note the childrens price is only for the Saturday event

it does not include overnight.

Contact Neil for special arrangements if you wish to camp with kids

Booking here.
REGISTER TODAY!