Heartbeat
Cardiff - 14 Oct 2017 to 15 Oct 2017
Adam Barley
We all have strong feelings – about ourselves, each other, and life – even if they're buried deep. We are meant to get scared enough to wake up and move, to get pissed off enough to change things, to cry deeply enough to truly let go of what we've lost. Then joy and compassion have deep roots and bold possibilities. The real problem is we're scared of our own feelings, and we've learnt to avoid our own fear rather than go through it.
Heartbeat is wild strong medicine for numb, broken, frozen hearts, as well as for our hard-hearted culture that's going crazy trying to escape itself and find itself at the same time. It maps out the ways your feelings and your wounded shadows move so you can use their energy for creative action, and become a stillpoint in the storm of your own heart. It is a deep meditation and a celebration of loving; embodied, expressed, released, your feelings become a source of creative power and presence both on and off the dance floor, to find the courage to love and be loved.
REGISTER TODAY!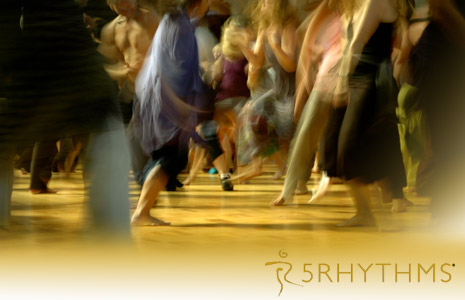 Seeking In the Cathedral of Bones
Aberystwyth - 28 Oct 2017 to 28 Oct 2017
Alex Mackay
"We don't spend enough time seeking in the Cathedral of Bones for the poetic" Gabrielle Roth talking about how often we relate to each other on a superficial level. In this day diving into the 5Rhythms maps, we will become curious about our differences, our individuality and how to meet the soul in each other and ourselves. Affirming the mysterious and poetic embodied in the spine and ribs, fingers and toes. We seek through ever changing fluidity, lively expression, and the freedom of release.
REGISTER TODAY!