Journey Into Trance
Atlanta - 24 May 2019 to 26 May 2019
Jonathan Horan
"Trance is a tricky place, a place not many understand. It's a mindful state that only happens when you get out of your way and fall into your true self so deeply that something inside clicks and you are simultaneously being and witnessing yourself." -- Gabrielle Roth

We all long for a place to call home, a place where we feel totally connected and at peace. But there is no home unless we find it in ourselves. The way home is a journey into trance. Trance is soul food, an injection of spirit that can carry us for days and weeks through subways and supermarkets, head-trips and heartaches.

In trance we move into the bigger picture. And from this vantage point we can see into the dark of our own hearts and let go of all the things that haunt us, relinquish them, turn them over to the Great Spirit. Sometimes, we are moved by the spirit of wolf, sometimes we are moved by the spirit of river or the spirit of fear or father. If we let go it takes us past our ordinary self into our luminous self. Any energy fully embodied can be a gateway.

Every time we hold our breath, we are holding back the Great Spirit and all its awesome power. But it is the very presence of that power we all deeply crave. We crave it because it is a catalyst; it shakes us up, keeps us real. It takes a lot of preparation to let go of being the mover and allow the self to be moved. In a million unspoken ways, we will be tested and rewarded.

Building on 15 years of refining and offering this specific 5Rhythms map to students around the world. This deep intensive immersion will offer soul seekers the path to drop into the deepest dances of our lives.

Journey Into Trance is devoted to unwinding the mind, moving through specific maps and meditations, teaching us how to more deeply traverse the world of trance.

Open to those who've been dancing a lifetime or as a first dive into 5Rhythms practice. The hours of this workshop qualify for the Waves requirement for the 5Rhythms teacher training.
PRIJAVI SE!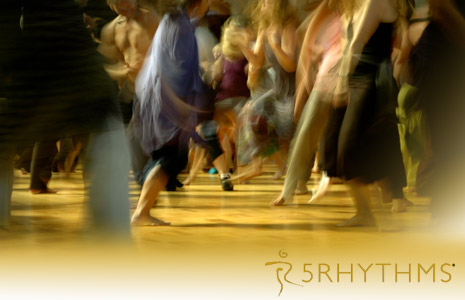 July 14-20, Human Dolphin Connection Retreat
Bimini - 14 Jul 2019 to 20 Jul 2019
Lucia Horan
Have you been dreaming about swimming with wild dolphins? Is this something you want to experience before you leave this planet? Join us and come eye to eye, with the amazing creatures of the crystal blue waters of Bahamas. Let us bring your dreams to reality!
During this weeklong adventure we will introduce the map of 5Rhythms®, as we explore our own innate connection to nature. Through this practice we will seek to expand the vocabulary of the body. As we share in this kinesthetic language we can deepen the connection between the human pod and dolphin pod. Through the element of the water, we seek to bring joy, healing and liberation into every cell of our being.
Each day on both land and sea we investigate the 5Rhythms®, explore the surrounding reefs, and connect with the Coastal Bottlenose and the Atlantic Spotted dolphins in their wild and natural habitat.
This is a once in a lifetime invitation to explore the 5Rhythms®, in an incredible and mystical environment. No previous experience is necessary for this adventure. Our pod leaders will be guiding the 5Rhythms® practice, teaching free-diving and snorkeling in a safe and nurturing environment.
What we learned from our recent encounters is that our greatest power is revealed when we became receptive, authentic, and present with true intention. We honor the 'RARE' experience – Relax, Allow, Receive & Experience. The dolphins teach us patience, presence, and an ability to receive a unique invitation to their message of community, kindness and compassion.
Facilitator code:
moving4love
Limited Group Size: 20 MAX
PRIJAVI SE!