Njemačka
My teachers are like good wines. Try them all! ~ G. Roth
Von Nord bis Süd und Ost bis West: in Deutschland gibt es eine Vielzahl von 5Rhythmen-Angeboten. Ob in ländlichen Gebieten oder in den größeren Städten – unsere Praxis ist die gleiche, und doch haben die verschiedenen 5Rhythmen-Tribes ihren eigenen "Geschmack".
Wir geben den Raum dafür, dass in Bewegung kommt, was sich bewegen will, dass ausgedrückt wird, was sich ausdrücken will, dass jeder auf seine einzigartige Weise zu sich findet und die Lust entdeckt in Bewegung zu sein, mit allem was ist. Sei willkommen!
Es gibt offene Abende, fortlaufende Gruppen, mehrtägige Seminare u.v.m. Neben einer qualifizierten Anleitung wirst du auf Menschen treffen, die in Bewegung sind.
Immer wieder ist es ein spannendes Erlebnis, wenn wildfremde, grundverschiedene Menschen auf der Tanzfläche zusammenkommen, durch die Bewegung ein Sich-Öffnen geschieht und fast unmerklich aus Fremdheit Vertrautheit entsteht. Lass dich überraschen!
Tjedni Satovi
Radionice
Heart of the Artist - 5Rhythms poetic movement
Cologne / Koeln - 24 Oct 2020 to 27 Feb 2021
Susanne Kehrein
....wir folgen der Poesie des Körpers

....wir weben Worte & Bewegung in den Raum,

...wir geben dem, was dich bewegt einen kreativen Ausdruck,

...wir heben ein Spiegelbild deiner Künstlerseele hervor
...und rollen deiner Biographie den roten Teppich aus!
In poetic movement ist Bewegung unsere Sprache und Sprache bringt uns in Bewegung.
Der Körper ist das Instrument unserer individuellen Sprache,
der Rhythmus, die Dynamik ist universeller Natur.

Den Körper, unser Instrument, spielen lernen, verstehen lernen;
den unterschiedlichen Bereichen des Körpers gezielte Aufmerksamkeit widmen,
sie am roten Faden durch die dynamische Landschaft der 5Rhythmen aufspüren,
erkunden und identifizieren, sie sich in unendlichen Variationen bewegen lassen.
Bilder und Worte, die an die Oberfläche gespült werden, in den Raum entlassen,
wo sie sich in den Bewegungsteppich der ganzen Gruppe einweben
und neue Bewegungen finden, deren innere Resonanz erforscht, moduliert, transformiert, losgelassen und wiedergefunden werden…bis etwas einrastet…und es stimmt.

PRIJAVI SE!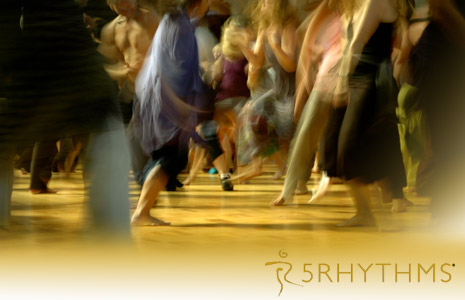 Prayer
Munich / Muenchen - 12 Mar 2021 to 14 Mar 2021
Andrew Holmes
Es gibt einen Punkt, an dem der Tanz etwas anderes wird ~
Nicht mehr nur die körperliche Empfindung,
Mehr als einfach unsere Gefühle
Oder das Vergnügen, mit jemandem zusammen zu sein..
Etwas verändert sich
Und wir finden uns wieder auf einer anderen Ebene
Es geht nicht mehr um uns
(Zumindest nicht in der Art, wie wir normalerweise über uns denken)
Eine mystische Erfahrung?
Ein Gespräch mit Gott?
Spirituelle Praxis
Es ist nicht eine Frage von Glauben, sondern eine direkte persönliche Erfahrung
Lasst uns also die Möglichkeit erforschen, dem Geist in der Bewegung zu begegnen
Wo unser Tanz zum Gebet wird
PRIJAVI SE!