Reconnecting *CANCELLED (Covid regulations)*
Rhossili - 30 Jun 2021 to 4 Jul 2021
Bernadette Ryder
* CANCELLED *
The latest regulations from the Welsh Government once again mean that, sadly, our venue is unable to open so we have had to cancel.

Why not check out our 5 day Residential Waves Intensive: 'The Deepening' in September?

Reconnecting is offered as support as we emerge from this period of isolation and separation. It is the chance to reconnect deeply and beautifully:
With yourself, both body and heart;
With each other – in friendship and love;
With the freedom and liberation in the dance;
With nature's elements so powerfully present on the Gower Peninsula.
More about our beautiful venue can be found on our website.
Prices:
- Tuition: £350
(+ food & accommodation)

Note:
- 'Reconnecting' is a standalone Waves level workshop
- Accommodation arrangements will be adjusted appropriately to the regulations/advice pertaining at the time of the workshop. Bunkhouse accommodation is priced per room not per person, and participants assisted to form 'bubbles' in advance. Call for details.

To receive email notifications about this and future workshops, please join our mailing list here:
(select 'workshops only' if you would not like to receive weekly updates about MixCloud Waves and, eventually, actual classes 'in real life'!)

PRIJAVI SE!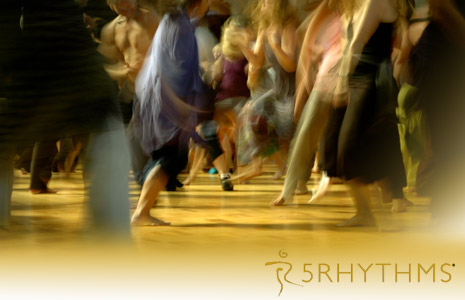 Body, Heart, Mind & Soul
Yorkshire - 5 Jul 2021 to 10 Jul 2021
Andrew Holmes
How often do you feel whole?
Everything in balance and working together,
All the different aspects of your self integrated and unified..
A blessed relief from those other times when head and heart are at odds, or the mind tries to bend the body to its will. 
When we're truly at home in our own skins, and our feelings are free to move through us - when our body is alive and our heart open, we can relax into the fluid awareness of our mind, freed from plans and distractions. Then there's space for the beauty and vulnerability of our soul to blossom, and the possibility of communion with Spirit.
Dancing in the splendour of the Yorkshire Dales, we will create a supportive community for rich, healing work. Inspired by the beauty that surrounds us, we will relax, breathe deep, and find the time and space to soften and expand. Together we'll dance in search of wholeness - looking for ways to become more full-bodied, whole-hearted, mindful and soulful, as we drop ever deeper into the dance.
PRIJAVI SE!