THE POWER OF LOVING
London - 13 Jun 2023 to 17 Jun 2023
Jonathan Horan
THE POWER OF LOVING
A 5Rhythms Heartbeat workshop with Jonathan Horan, 13-17th June 2023 in London
One of the single most powerful acts we can do is to share our vulnerability, shape-shifting through feelings as they come up will open us up to their messages, their symbols and their signals.
Our attention is like a spotlight. Feelings live in our body parts, and when we shine the light of our attention on them, memories crack open and move, dissolving the edges that hold us back. The more we open up and dance through our feelings, the safer the environment becomes to explore our emotional range. These dances will be our offering to the bigger world. They will be our prayers for peace.
Jonathan Horan is Gabrielle Roth's son and Executive Director of 5Rhythms Global. He has been immersed in the 5Rhythms practice throughout his life and continues to be a key catalyst in its evolution. In this workshop Jonathan returns to his teaching roots offering passion, depth & healing in the Heartbeat map of the practice.
Workshop price £400. 5RTA Members, Concessions, Over 60s and Under 25's, £340. This workshop is a core prerequisite along the 5Rhythms Teacher Training path.
Venue is St Luke's Church, Hillmarton Road, London N7 9RE. Times are 11am to 5.30pm each day. We will finish at 5pm on Saturday 17th June.
To book your place or for further information email london5rp@hotmail.com. Prerequisites: 12 hours of Waves classes or 1 weekend Waves workshop with a 5RTA member teacher.
 'When I was nine, I participated in my first 5Rhythms workshop — my grandfather was dying, my mom was very fragile and I was worried about her so I hung around. I fell in love with the work, the rhythms, the people, the freedom and the discipline. By seventeen, I had dropped in fully and I have done almost every workshop Gabrielle has taught in the last twenty-five years. I followed in her dancing footsteps as student and teacher and am committed to keeping the fire of her core teachings alive.'
Jonathan Horan
PRIJAVI SE!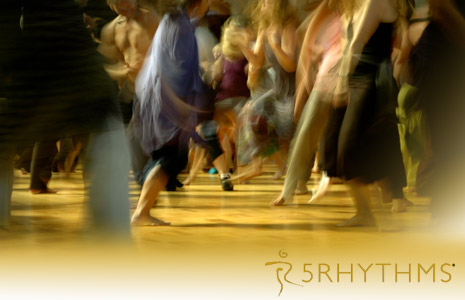 This Dancing Body
The Lake District - 17 Jun 2023 to 18 Jun 2023
Andrew Holmes

This body ~ often taken for granted, sometimes ill or in pain, always ageing..
We feed it, rest it, keep it warm
Wish it other than it is
And then attend to higher things.. 
But then again.. this body ~ home, a miracle of design
The creative instrument through which our dance takes form
A crucible of life and breath
A begging bowl for Spirit.. 
This is a weekend to more consciously inhabit our physical form
To breathe, and move, and feel
To celebrate the physical, and fill it luxuriantly with ourselves
To find acceptance and then revelation in our flesh and bones
And attend with honour to this body that loves to dance.
PRIJAVI SE!