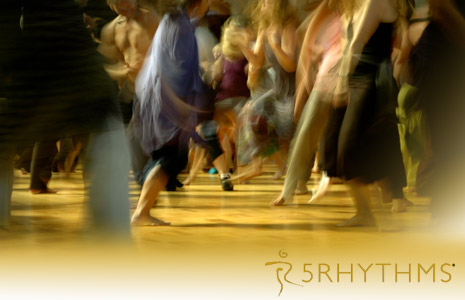 Heart To Heart, 5Rhythms & Buddhist Heart Practice
Dallas - 13 Sep 2019 to 15 Sep 2019
Lucia Horan
 Love is not a mood, but a dynamic way of being. - Gabrielle Roth
The spontaneous heart is one that knows how to love and be loved. The Heartbeat map is a guide to how our emotional energy moves and morphs. In this practice we embody the art of being a fluid emotional athlete. This map teaches us how to navigate the emotional terrain of life without getting stuck, holding on, or pushing away.
We will explore how the body has been shaped by our emotions, tracking when the heart is open and when it is closed. As feelings move us, we learn how to express emotion in a healthy and creative way. 
In this workshop we will integrate the stillness of Buddhist mindfulness meditation with the moving meditations of the 5Rhythms. The Buddha encouraged us to bring wise attention to every aspect of our lives. By incorporating the Brahmavihara (Heart Practices), one can develop the skills of living-kindness, compassion, joy and equanimity. These virtues are regarded as powerful antidotes to negative mental states.
In sitting meditation, we have the opportunity to observe the mind and body at rest through silent introspection. In the practice of the 5Rhythms, we engage in mindfulness while in motion. The 5Rhythms map teaches us how emotional energy moves. The two polarities of moving and sitting meditation together mirror the dance of life and open the door to peace, well being and balance.
PRIJAVI SE!
Infinite Variation: An Embodied Exploration of Gender
Tucson - 15 Nov 2019 to 17 Nov 2019
Melanie Cooley
The Bissu of Indonesia have five genders: makkunrai ("female women"), oroani ("male men"), calalai ("female men"), calabai ("male women") and bissu ("transgender priests").
Finnish, Estonian, and Hungarian have no gendered pronouns--no distinction between she and he--just a single pronoun for all people.
500 species of fish can change sex in adulthood through the activation of set of genetic switches. Humans have the same ancient genetic switches--with a genetic damper that prevents them from activating.
From the moment we are born--even before--perceived gender shapes our embodied reality. We get cuddled or rough housed with in different ways if we are called girl or boy. We are praised for being beautiful or strong, graceful or brave. When we veer from the expectations for our perceived gender, we are shamed--or worse--as tomboy or sissy. Our embodied self is shaped, limited, pruned, constrained into a culturally acceptable expression of our expected gender.
Some of us manage to fit safely enough within the boundaries of the gender we have been assigned--and some of us spill out over the edges. All of us deserve more.
The Bissu, Finns, fish, and 5Rhythms all teach that we are more than we have been pruned to be. Western culture teaches us that flowing is the domain of women and staccato the realm of men. But 5Rhythms teaches us that both are the birthright of all people.
All of us have the right to inhabit the full range of our humanity. Both nurturing, inward, earthy flowing and percussive, active, outward staccato--and the creative chaos that erupts when these two seeming opposites meet, breaking out of the absolutes of each and creating space for our lyrical shapeshifter to emerge. The self for whom all manifestations are possible. Expanding into the stillness of infinite interconnection.
In this workshop, we will investigate the ways our gender expression has shaped our embodied selves. And we will travel the map of the 5Rhythms to explore possibilities of expansion, into the infinite variation that each of us is.
PRIJAVI SE!