Francuska
Rhythm is my mother tongue.
Tjedni Satovi
Radionice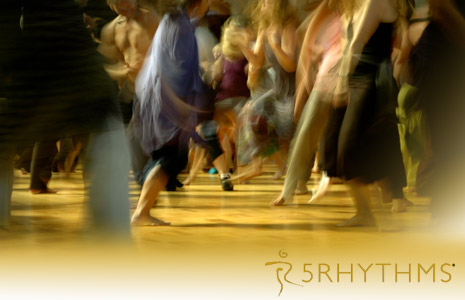 STAGE A PARIS
Paris - 27 Apr 2019 to 28 Apr 2019
Marc Silvestre
PRIJAVI SE!
LABO DANSE: IMAGES DU CORPS
Paris - 27 Apr 2019 to 27 Apr 2019
Amelie Schweiger
La Vague des 5 Rythmes en profondeur : une approche somatique, artistique et connectée.
Ce LABOratoire propose une rencontre expérimentale de la Danse des 5 Rythmes avec d'autres pratiques corporelles et expressives. Chaque atelier commencera par une Vague libre pour nous ouvrir à un état de disponibilité propice à accueillir découvertes et inattendus. Diverses propositions inviteront ensuite à affiner notre conscience corporelle. Elles mettront aussi la pratique du mouvement libre en résonance avec des outils d'expression tels que mots, images, improvisation instantanée, afin d'élargir l'espace de notre créativité. Des apports de la Danse Contact Improvisation (que je pratique depuis plus de vingt ans) approfondiront la perception de notre physicalité et la richesse de nos échanges. La séance se terminera par une nouvelle Vague nourrie, au gré de chacun, des expériences traversées.
IMAGES DU CORPS : Les représentations que nous avons de notre corps ont une incidence sur notre façon de bouger, sur notre vitalité, sur notre santé, sur l'ensemble de notre vie. La danse nous permettra d'exprimer, sans jugement, toutes les couleurs de notre personnalité avec confiance et assurance. Cette liberté d'être sera la source d'une créativité riche et audacieuse.
PRIJAVI SE!
Lokalni Učitelji