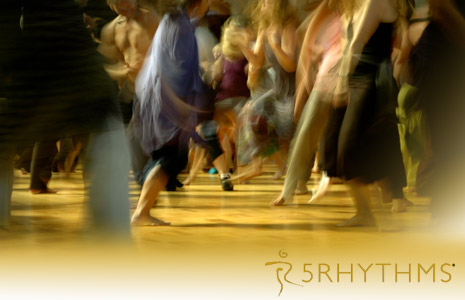 Roots
Atlanta - 9 Feb 2018 to 11 Feb 2018
Visudha de los Santos
In some ancient cultures, it was customary for travelers to leave home carrying a small plant. The message was: "Don't ever forget where you came from. Always stay rooted." Building on this eternal truth, The 5Rhythms® offer us a way to find freedom through rootedness. Drawing upon Shamanic and Sufi sacred traditions, the rhythms are a powerful and deceptively simple way to transform ourselves into the fullest embodiment and manifestation of our essential selves. What are your roots? How can we reconnect with our roots and bring ourselves back home again? The 5Rhythms® of flow, staccato, chaos, lyrical and stillness are the roots of this practice, and by deepening these roots we will cultivate greater awareness by listening to, moving our bodies, and expanding our body vocabulary. These roots offer us access to the infinite source of wisdom within, thus strengthening our own sense of freedom and homecoming.
REGISTER TODAY!
5Rhythms Human Dolphin Connection Retreat
Bimini - 15 Jul 2018 to 22 Jul 2018
Lucia Horan
-
Douglas Drummond
Have you been dreaming about swimming with wild dolphins? Is this something you want to experience before you leave this planet? Join us and come eye to eye, with the amazing creatures of the crystal blue waters of Bahamas. Let us bring your dreams to reality!
During this weeklong adventure we will introduce the map of 5Rhythms®, as we explore our own innate connection to nature. Through this practice we will seek to expand the vocabulary of the body. As we share in this kinesthetic language we can deepen the connection between the human pod and dolphin pod. Through the element of the water, we seek to bring joy, healing and liberation into every cell of our being.
Each day on both land and sea we investigate the 5Rhythms®, explore the surrounding reefs, and connect with the Coastal Bottlenose and the Atlantic Spotted dolphins in their wild and natural habitat. 
This is a once in a lifetime invitation to explore the 5Rhythms®, in an incredible and mystical environment. No previous experience is necessary for this adventure. Our pod leaders will be guiding the 5Rhythms® practice, teaching free-diving and snorkeling in a safe and nurturing environment.
What we learned from our recent encounters is that our greatest power is revealed when we became receptive, authentic, and present with true intention. We honor the 'RARE' experience – Relax, Allow, Receive & Experience. The dolphins teach us patience, presence, and an ability to receive a unique invitation to their message of community, kindness and compassion.
To Register please use Facilitator Code:
dolphindance
REGISTER TODAY!