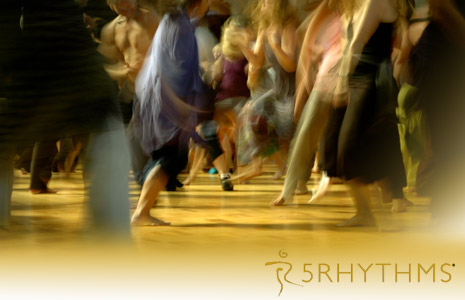 Roots
Atlanta - 2 Mar 2018 to 4 Mar 2018
Visudha de los Santos
In some ancient cultures, it was customary for travelers to leave home carrying a small plant. The message was: "Don't ever forget where you came from. Always stay rooted." Building on this eternal truth, The 5Rhythms® offer us a way to find freedom through rootedness. Drawing upon Shamanic and Sufi sacred traditions, the rhythms are a powerful and deceptively simple way to transform ourselves into the fullest embodiment and manifestation of our essential selves. What are your roots? How can we reconnect with our roots and bring ourselves back home again? The 5Rhythms® of flow, staccato, chaos, lyrical and stillness are the roots of this practice, and by deepening these roots we will cultivate greater awareness by listening to, moving our bodies, and expanding our body vocabulary. These roots offer us access to the infinite source of wisdom within, thus strengthening our own sense of freedom and homecoming.
REGISTER TODAY!
H O R I Z O N
Miami - 22 Jun 2018 to 24 Jun 2018
Amber Ryan
With stable ground underneath
we will take a journey to integrate the loose threads of the past
and weave them as an emblem of support at our back.
We will dance to ignite our passion for life
and remember the gifts we were born with
so that we may share them truly, confidently
and with ease in the world.
We will practice radical forms of presence
to strengthen our ability to see and be of service.
We will set out on an individual journey,
yet take it together within the power of community
to bring our vision, rooted in reality, to life!
Investment:
$195 before June 1st
$250 thereafter
$25 Friday night only
What are the 5Rhythms®?
Flowing ~ Staccato ~ Chaos ~ Lyrical ~ Stillness
The 5Rhythms® are a free form movement practice held in a clear structure for the purpose of learning more about who we are, who we are not, and who we are becoming. They are designed to bring out each individual's creative potential as well as being a catalyst for deep healing in the body, heart, mind, and soul regardless of your age, shape, gender, or physical endurance level. Collectively, the 5Rhythms create a wave of energy which allows us to get in touch with our innermost feelings, to express our inner world as energy in motion, and to release and let go of what no longer serves us. By moving through this wave of energy we unleash the dynamic power that is alive within each of us creating more space for our essential selves to flourish in the world.
Bio: Amber Ryan is an international 5Rhythms® facilitator who has been steeped in movement meditation for 18 years. With a strong background in dance, theatre, and freeing the natural voice, she takes seekers on transformative 5Rhythms journeys focused on embodiment and energetics. Knowing that music is an integral piece of the dance, she weaves electric journeys, using the power of sound and movement.
REGISTER TODAY!