Texas, New Mexico, Arizona
Between the head and feet of every person is a billion miles of unexplored territory.
Weekly Classes
Upcoming Workshops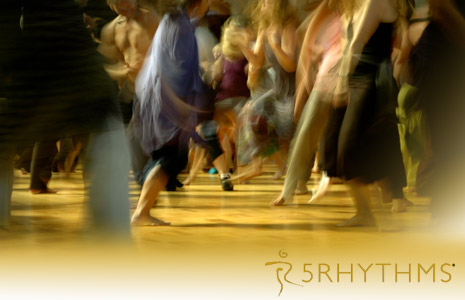 5Rhythms Medicine Wheel
Tucson - 22 Sep 2017 to 24 Sep 2017
Amber Ryan
Medicine Wheel Embodied is a 5Rhythms workshop steeped in the physical articulation of the 5Rhythms along with soulful intention, art and ritual.
REGISTER TODAY!
5Rhythms Embodiment for Actors, Change Makers and Movers
Taos - 14 Oct 2017 to 14 Oct 2017
Visudha de los Santos
A fun, exploratory & experiential, introductory movement course to harness your innate bodily wisdom and shift your bodily consciousness. Through accessing your body-state, sensory-motor perception, and intentionally directed action you can become the embodiment of any persona you desire.
You will breathe, sense, move and touch in an effort to recover your own wisdom and creativity. Recognizing that the mind moves and shapes the body, we will forge connections between the mind and body. You will access and construct knowledge in the body (thus increasing your body vocabulary and gestures); and deepen your ability to act and respond in the world. You will move in new ways; transform your experience of your self; generate greater stage presence; and strengthen your performance skills all from a place of greater authenticity and ease.
REGISTER TODAY!
Local Teachers