Germany
My teachers are like good wines. Try them all! ~ G. Roth
Von Nord bis Süd und Ost bis West: in Deutschland gibt es eine Vielzahl von 5Rhythmen-Angeboten. Ob in ländlichen Gebieten oder in den größeren Städten – unsere Praxis ist die gleiche, und doch haben die verschiedenen 5Rhythmen-Tribes ihren eigenen "Geschmack".
Wir geben den Raum dafür, dass in Bewegung kommt, was sich bewegen will, dass ausgedrückt wird, was sich ausdrücken will, dass jeder auf seine einzigartige Weise zu sich findet und die Lust entdeckt in Bewegung zu sein, mit allem was ist. Sei willkommen!
Es gibt offene Abende, fortlaufende Gruppen, mehrtägige Seminare u.v.m. Neben einer qualifizierten Anleitung wirst du auf Menschen treffen, die in Bewegung sind.
Immer wieder ist es ein spannendes Erlebnis, wenn wildfremde, grundverschiedene Menschen auf der Tanzfläche zusammenkommen, durch die Bewegung ein Sich-Öffnen geschieht und fast unmerklich aus Fremdheit Vertrautheit entsteht. Lass dich überraschen!
Weekly Classes
Upcoming Workshops
ICH, WIR, ALLE - Wahrnemung und Beziehung im Tanz
Munich / Muenchen - 28 Feb 2020 to 1 Mar 2020
Romy Poquet
Unser Befinden, die Musik, die Taenze in der Gruppe sind Faktoren mit Einfluss auf unsere Bewegung. Will ich heute lieber alleine bleiben oder eine neue Begegnung zulassen? Jedes Mal, wenn wir tanzen, ergeben sich Erlebnisse und entstehen Wahrnehmungen, die uns an neue Ufer bringen. Wir gehen durch drei "Raeume": ICH alleine tanzend, wie es sich anfuehlt, in meiner Haut zu stecken. WIR zwei als Tanzpartner, die Empfindungen und Gefuehle, die zwischen uns entstehen, ALLE in der Gruppe, meine Zugehoerigkeit. Wir arbeiten mit der jeweiligen Qualitaeten im Raum und lassen uns davon ueberraschen, was entsteht. Jeder der 5 Rhythmen bildet ein neues Energiefeld, ermoeglicht einen anderen Ausdruck und bisher ungetanzte Bewegungen, die schon warten, in unserem Koerper geweckt zu werden. Die 5 Rhythmen sind eine Bewegungspraxis, ein Training fuer Koerper und Seele. Das Prinzip ist: Wenn wir die Psyche in Bewegung setzen, heilt sie sich selbst. Folge Deinem Koerper, Deinem Atmen und Deinem inneren Rhythmus, die Welle reitend, bis sich neue Raeume in Dir oeffnen.
REGISTER TODAY!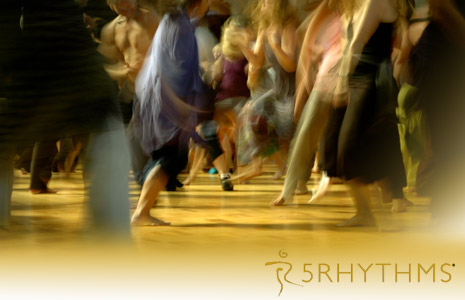 Saturday Wave
Stuttgart - 29 Feb 2020 to 29 Feb 2020
Amala Petra Storm
A Saturday Wave evening once a month with little quidance and lots of dance. Ein Samstagabend im Monat mit ein oder zwei gef?hrten Waves und viel freiem Tanz.
REGISTER TODAY!
Local Teachers