Why does my heart feel so bad?
Duesseldorf - 30 Jan 2022 to 30 Jan 2022
Iris Yasmine Harms
 Why does my heart feel so bad?
Wieso fühlt sich mein Herz so schlecht?
Wieso fühlt sich meine Seele so schlecht?
Sie wollen Türen öffnen....
Ein Songtext der dich in deine Herzenslandschaft einlädt.
Dein Herz will sich ausdrücken.
Es will sich öffnen, es will lieben.
Unterdrückte Gefühle blockieren diese Herzöffnung.
Du spürst dann Druck auf dem Herzen.
Dieser Druck ist ein Signal, welches zu dir spricht, dich ermuntert hineinzuspüren.
Gefühle warten nicht auf deine Zustimmung. Du kannst wohl vorgeben, sie nicht zu empfinden, aber du zahlst für die Folgen deiner Selbsttäuschung, indem du zu einem verstopften Lagerhaus voll alter, nicht angeschauter und unverarbeiteter Emotionen wirst. 
Gefühle sind weder positiv noch negativ, sie sind Elementarkräfte mit ihren eigenen Schwingungen und Funktionen in deiner Lebensenergie. Für deine Gesundheit und dein Lebensgefühl sind sie notwendig.
In der Hauptsache schützt dich deine Angst, verteidigt dich dein Zorn, befreit dich die Traurigkeit, baut die Freude dich auf und vereinigt dich das Mitgefühl mit und zu einem großen Wir.
Jedes Gefühl muss frei fließen können, damit du dich ganz fühlst und gegenwärtig bist.
REGISTER TODAY!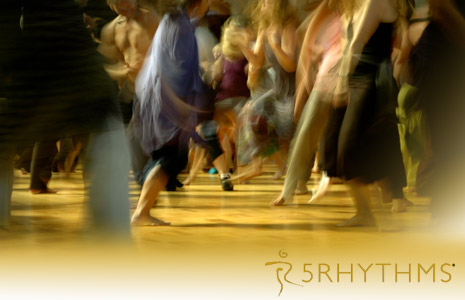 Schein und Sein- Modul 3
Berlin - 10 Feb 2022 to 12 Feb 2022
Dagmar Cee
Drei Workshops, ein Thema, eine Gruppe

Wie können wir die Kraft von Bildern nutzen, um einen kreativen Prozess auf dem Weg zu uns selbst, unserer Essenz zu starten, um zusammen mit der Lust an Bewegung einen künstlerischen Ausdruck entstehen zu lassen?

In dieser Workshop Trilogie werden wir erforschen, wie wir deckungsgleich sein können, wie unser äußeres Erscheinen mit dem inneren Empfinden zusammengeht, wie wir unsere Essenz sichtbar machen.
Zum Verbildlichen werden wir Masken gestalten und uns mit ihnen bewegen. Eine Kamera wird dich unterstützen, die Schönheit des Seins unter dem schnöden Schein zu entdecken.


REGISTER TODAY!