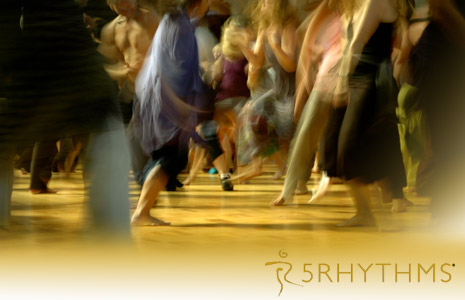 Faint of Heart
Zürich - 2 Mar 2018 to 4 Mar 2018
Tammy Burstein
"Du hast die Kraft, die Emotionen, die durch Dein Leben strömen, bewusst wahrzunehmen - die Konturen, die Muster, die Dynamik Deiner Gefühle zu erkennen, worauf sie sich fokussieren und wie sie sich bewegen." (Gabrielle Roth, Maps to Ecstasy)

Wir alle kennen diesen Ort: statt unsere Gefühle zu akzeptieren und anzunehmen, mit ihnen zu tanzen, vermeiden wir oftmals die Angst, die Wut, die Traurigkeit, sogar unsere Gefühle der Freude. Doch was passiert wenn wir - statt unsere Gefühle zu verleugnen, abzulehnen, ihnen zu widerstehen -  lernen mit unseren Gefühlen zu tanzen, zu wandeln, zu sein. Wir alle sehnen uns danach, eine vollständigere, kreativere und liebevollere Version von uns zu sein. In diesem Workshop geben wir der Angst Raum, wir erlauben uns zu erleben, wie Angst uns bewegt. Dazu dient uns die Gefühlslandkarte (Heartbeat Map) der 5Rhythmen. Wir erforschen unsere Beziehung zur Angst. Haben wir Angst, Angst zu haben? Reagieren wir auf Angst mit Wut oder Traurigkeit? Wir arbeiten mit den verschiedenen Aspekten der Angst, treten in Resonanz miteinander. Das erzeugt Mitgefühl - für mich, für mein Gegenüber. Wir lassen uns berühren und wir erkennen uns. Komm sei ein Teil des Feldes, wenn wir den Fluss der Angst betreten und der Strömung erlauben unsere Herzen zu öffnen.

~~

"You have the power to become aware of the emotions that are coursing through your life - to know the contours, the patterns, the dynamics of your feelings, what they focus on and how they move." -- Gabrielle Roth, Maps to Ecstasy

We know that instead of partnering with our emotions, we often dance away from, around, against, and beside our fear, our anger, our sadness, even our joy. What if instead of denying our emotions, resisting them, or persisting with them we could learn to move with and through them to become more fully embodied, creative, loving expressions of our souls? In this workshop we will explore how we are moved by Fear and how Fear moves us. Using the Heartbeat map of the 5Rhythms we will investigate our relationship to how we receive and respond to Fear in our lives, are we afraid to be afraid, do we respond to fear with anger, dissolve into tears, invite the excitement of fear, see it in each other with compassion? Join us as we enter into the river of Fear and let her current open our hearts.
REGISTER TODAY!
Rockin The Rhythms:
Geneva - 15 Mar 2018 to 15 Mar 2018
Visudha de los Santos
The 5Rhythms® is a dynamic and exhilarating movement meditation that over time, with regular practice, frees your spirit and catalyzes growth of unimaginable heights. Each rhythm - a beat of it's own, a body dialogue with different drums, moods, and motion - leads you into the sweetest and most wild territories of who you really are. This workshop will focus on how we embody each rhythm - how we move each piece of who we are: body, heart, mind, soul, and spirit. Move Your Body. Move Your Life. It's that simple.
REGISTER TODAY!