Switzerland
Dance. Because you are fascinating.
Weekly Classes
Upcoming Workshops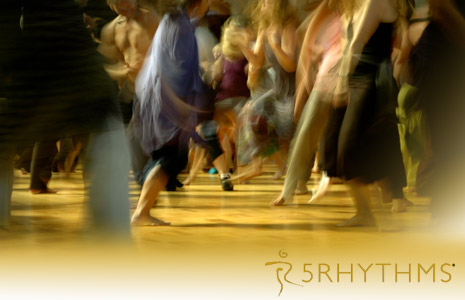 HoloWave: CATCH A DEEPER WAVE!
Winterthur - 19 Oct 2018 to 21 Oct 2018
Monika Ortner
Finde die verborgenen Schätze in den 5 Rhythmen.

Kannst du dir vorstellen, dass in jeder rhythmischen Bewegung viele Dimensionen persönlicher Ressourcen schlummern,  die nur darauf warten entdeckt zu werden?

Verpasse nicht diese besondere Gelegenheit, Otto Richter und Monika Ortner kennenzulernen und mit ihnen gemeinsam zu arbeiten. Otto war der erste, der die 5 Rhythmen in Europa unterrichtet hat, und das bereits 1985. Monika ist eine zertifizierte 5 Rhythmen-Lehrerin, welche die 5 Rhythmen seit Anfang der 90er Jahre praktiziert.

Gemeinsam werden sie dich durch einen Prozess begleiten, bei dem spezifische innere Seinszustände mit den verschiedenen äusseren Bewegungsrhythmen kombiniert werden. Du wirst damit Möglichkeiten kennenlernen, wie du Körper, Geist und Seele ganz gezielt beeinflussen kannst, sodass sich deine Palette im Umgang mit den alltäglichen Herausforderungen nachhaltig erweitert. Mach mit, und dein Leben wird zu einem bewussten Tanz voller Freiheit, Erfüllung und Vergnügen.

REGISTER TODAY!
Die Liebenden
Luzern - 19 Oct 2018 to 21 Oct 2018
Atmo Lars Lindvall
"Die Liebenden - aus zwei wird eins."Verletzlich sein, kraftvoll sein, deinem erblühenden Wesen Raum geben.In diesem Workshop begegnen wir mit Freude und Lust dem Thema deinesinneren Liebespaares. Empfindungen und Ausdruck deiner weiblichen undmännlichen Energien erhalten Raum. Sogar unsere ganze Vorgeschichte von Mutter,Vater, Großmutter & Großvater dürfen wir spielerisch einbeziehen.Aus dem vollen Ausdruck der Lebenskraft, durch alle Qualitäten der 5Rhythmen® führt eszu einem mittigen Gefühl von dem Wesen das du im Kern bist.So kann aus zwei eins werden, du bist mehr bewusst über "die Liebenden" in dir.Dieser Workshop ist für alle Personen offen, die an der Entfaltungund der Entwicklung der eigenen Liebesfähigkeit Interesse haben.Neben Tanz und dem entdecken der Welle werden uns Übungen,Rollenspiele, Rituale, Berührung/Massage genussvoll unterstützen.
REGISTER TODAY!
Local Teachers