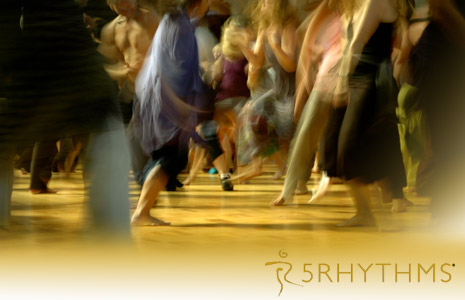 Courage
Zurich - 6 Oct 2017 to 8 Oct 2017
Andrew Holmes
Sometimes life is sweet.
Sometimes it's more challenging.
How do we build the strength inside to face the difficulties when they come? Where do we find the courage to be with the uncomfortable feelings that arise?
In this workshop we will dance through the landscape of our hearts.
We will practice moving with fear, and other 'difficult' feelings, and discover the resources we have to stay present and alive, even when the going gets tough.
We will learn to keep our hearts open and our bodies moving, instead of getting stuck or giving up.
Not by pushing, or toughing it out ~
but with kindness, and humour, and a willingness to expand.
Let's grow our courage to feel, and live, and truly love.
REGISTER TODAY!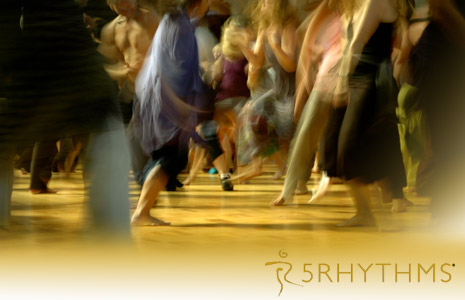 HoloWave: CATCH A DEEPER WAVE!
Winterthur - 27 Oct 2017 to 29 Oct 2017
Monika Ortner
Finde die verborgenen Schätze in den 5 Rhythmen.

Kannst du dir vorstellen, dass in jeder rhythmischen Bewegung viele Dimensionen persönlicher Ressourcen schlummern,  die nur darauf warten entdeckt zu werden?

Verpasse nicht diese besondere Gelegenheit, Otto Richter und Monika Ortner kennenzulernen und mit ihnen gemeinsam zu arbeiten. Otto war der erste, der die 5 Rhythmen in Europa unterrichtet hat, und das bereits 1985. Monika ist eine zertifizierte 5 Rhythmen-Lehrerin, welche die 5 Rhythmen seit Anfang der 90er Jahre praktiziert.

Gemeinsam werden sie dich durch einen Prozess begleiten, bei dem spezifische innere Seinszustände mit den verschiedenen äusseren Bewegungsrhythmen kombiniert werden. Du wirst damit Möglichkeiten kennenlernen, wie du Körper, Geist und Seele ganz gezielt beeinflussen kannst, sodass sich deine Palette im Umgang mit den alltäglichen Herausforderungen nachhaltig erweitert. Mach mit, und dein Leben wird zu einem bewussten Tanz voller Freiheit, Erfüllung und Vergnügen.

REGISTER TODAY!