Earth Dance 4 - Fruits / Air
Shropshire - 1 Jul 2022 to 3 Jul 2022
Neil Pinnock
**Air & Fruits - July 1st - 3rd**
Earth Dance Cycle

Bookings are open now for the next workshops @Wildways through the spring and summer


The price of each individual workshop is £225. If you book 2 pay £440, or £750 if you book on all 3. If you would like to join any of these remaining workshops there are about 5 places available on each one so don't delay.


Book here
REGISTER TODAY!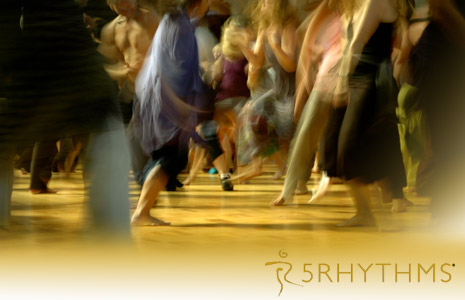 Space
Yorkshire - 3 Jul 2022 to 9 Jul 2022
Andrew Holmes
We could all use some more space. Life's been so full and challenging recently ~ it often feels like a struggle to keep up.. We need somehow to embody more space and time. Not just a week off every now and then (even something as nourishing as a retreat) ~ but a whole other way of being we can carry with us through the day.
By dancing the 5 Rhythms and moving with an awareness of the space around us, we can awaken a clearer sense of this space inside ourselves. We can learn to breathe a little deeper, take each moment a little steadier, and relax into whatever we're doing.
Dancing in the splendour of the Yorkshire Dales, we will create a supportive community for nourishing, healing work. Inspired by the beauty that surrounds us, we'll move in search of spaciousness ~ an alive mystery that permeates everything, including ourselves. When we can expand into this, everything seems possible. We have perspective and a sense of humour. And we inhabit all the movements of our life with more health, happiness, and peace.
REGISTER TODAY!