The Deepening
Rhossili - 22 Sep 2021 to 26 Sep 2021
Bernadette Ryder
5 Day Programme – for those who...
have fallen in love with the dance
are ready to take it further and dive deeper
or are considering stepping onto the teaching path
The Deepening, Residential Waves Intensive is a deep dive into the primary teaching of the 5 Rhythms – how to surrender to the flow of our own energy through dance, enabling us to recover that vital spontaneity. When intensively pursued, this simple exploration rapidly brings us face to face with our inhibitions, our masks and other defences we have taken on.
The deeper practice includes simple ways for these to begin sliding away – a meditation that redresses imbalances in modern lifestyles. So while the dance is exhilarating and physically liberating, it also brings quiet to the mind and a profound sense of internal stillness within movement.
The residential setting has been chosen to bring together all the ingredients needed to facilitate this deepening: Time and space in a beautiful, peaceful location on the stunning Gower coast. A supportive community of committed dancers. Nourishing whole earth food by the celebrated Café Momo. A highly experienced teacher. The perfect recipe.
The greatest gift of the 5 Rhythms is that, when engaged with deeply and fully, it takes us on a journey of progressive expansion towards our full potential as creative, loving beings. Catalytic in nature, it works to free the body, open the heart, still the mind and awaken consciousness. Ultimately, this entirely physical practice is a spiritual experience.
REGISTER TODAY!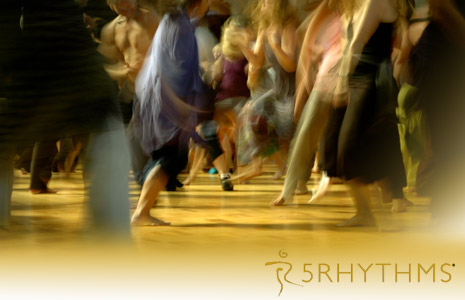 ..and..
Bradford - 2 Oct 2021 to 3 Oct 2021
Andrew Holmes
There's always more than one thing going on.
When the going gets tough, we usually forget.
We can't see the wood for the trees..
And yet, there are other possibilities, a different perspective,
Another truth.
This opening out, and expanding beyond,
This including our experience and transcending it at the same time,
Is the doorway to a whole other way of being in the world.
The entrance to a radically different experience of life.
And the key to all this is one little word and.
If we can consciously bring its energy into the heart of each moment
And remember its power when we need it most,
Then we can be afraid and courageous, heart-broken and grateful,
The centre of our own experience and part of the great adventure of life.
Let's dance together this weekend in search of the freedom and mischief, the aliveness and the extraordinary power of this one little word. and
REGISTER TODAY!