ONLINE "PERMISSION"
Leeds - 11 Jul 2020 to 12 Jul 2020
Silvija Tomcik
 There is a part of our mind that is wired and conditioned to seek permission. As we grow up we seek the permission from the outside, and in our maturity it comes the time to start giving ourselves that permission from the inside. Permission to be ourselves. Permission to move. Permission to feel. Permission to breathe so we can co-create with great mystery our own life experiences, and so there is less space for blame and excuses.
Being able to feel and express so many different emotions is what makes the human experience so astonishing. Giving yourself permission to fully experience whatever state you may be in is one of the most cathartic, purifying things you can do. Emotions are important messengers that give us the answers we long for. We will immerse deeper into the Flowing Rhythm that supports us in giving ourselves the permission to be and to follow that being. We will find our roots deeper in the Courage that can ground any fear we have, especially the fear to feel our hearts.
"Sometimes, all you need is permission to feel. Sometimes, what causes the most pain is actually the attempt to resist feeling, or the shame that grows up like thorns around it." Olivia Laing
REGISTER TODAY!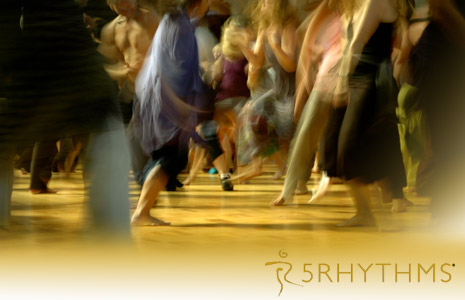 ..and..
Bradford - 5 Sep 2020 to 6 Sep 2020
Andrew Holmes
There's always more than one thing going on.
When the going gets tough, we usually forget.
We can't see the wood for the trees..
And yet, there are other possibilities, a different perspective,
Another truth.
This opening out, and expanding beyond,
This including our experience and transcending it at the same time,
Is the doorway to a whole other way of being in the world.
The entrance to a radically different experience of life.
And the key to all this is one little word and.
If we can consciously bring its energy into the heart of each moment
And remember its power when we need it most,
Then we can be afraid and courageous, heart-broken and grateful,
The centre of our own experience and part of the great adventure of life.
Let's dance together this weekend in search of the freedom and mischief, the aliveness and the extraordinary power of this one little word. and
REGISTER TODAY!