Unfolding your potential - 5Rhythms DanceLab - Journey in 3 weekends
Amsterdam - 28 Apr 2018 to 2 Sep 2018
Mirjam Van Hasselt
-
Jup Jansonius
Would you like to move your life to the next level?
Give yourself the luxury to dance your way in that direction! 
In this ongoing group we use the 5Rhyhms as our jumping board; it's deep and catalytic work. So if this series is for you: "Be ready to jump."
Integration of the 5Rhythms® in your life enhances your self-confidence, your creativity, flexibility, focus and your ability to relax. (privately and professionally).The relation between the dance, your life, talents, and qualities is the core of our exploration.
We'll use dance and movement in many different ways to explore this. We use movement to find tools that can help you to enhance / improve / upgrade your daily life.
Working in this ongoing group offers the possibility to get to know each other better; to dive in the depth of the exploration, and to celebrate the outcome. There is space for personal exploration.
REGISTER TODAY!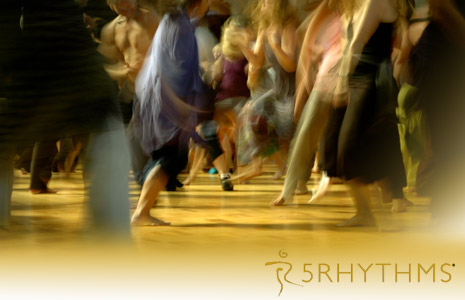 Hearts Delight
Amsterdam - 22 Aug 2018 to 26 Aug 2018
Mirjam Van Hasselt
How do our hearts guide us on the path of life? 
What creates true happiness?
Many of us have a feeling that life could be more than this. That we, as a human beings, can be more than this. 
Do you recognize that?
We all have a voice inside, that gives us directions. 
The voice of our own heart. 
Many of us stopped paying attention to our hearts voices. This diminishes life into a struggle or a time to get through. 
Instead of a rich journey full of love and delight, as a true mystery to be lived. We stopped shining in our own unique and beautiful way.
There once might have been a good reason to dim, now it's time to change. 
In this workshop we shake off the dust of our hearts, to give ourselves space to shine and to expand.
To be able to listen to our inner wisdom and to be real, living human beings.
The light that we are has a deep capacity to include the dark and lift the veil of our shadows. Once we do so, it makes us real and authentic. 
We're not drifting away in airy fairyland, we meet life as it meets us. We use our light to become alive and to blossom.
Once we make our light the starting point of our journey we can access a joy and power that we never thought possible. 
Not just for our selves, also for the ones around us. 
I believe that the world is in deep need for people that are real and alive. We are the ones we've been waiting for.
I invite you to dance and celebrate life on this transformative journey together.
REGISTER TODAY!