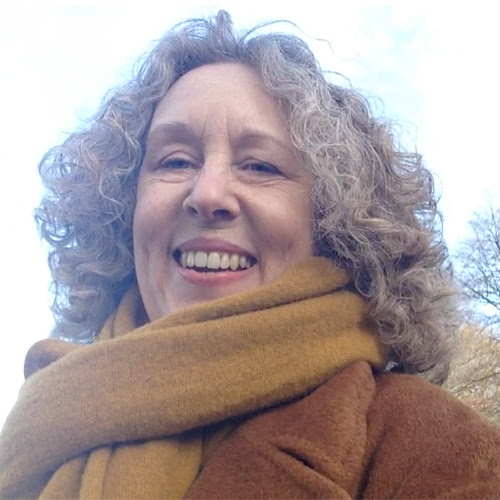 United Kingdom
5Rhythms Teacher since 2010
Tribe Member since 1997
My background is eclectic. My parents were con-conformists from opposite ends of the social scale. I was immersed in a bohemian lifestyle and a philosophy of self-determination. They showed me that change is an adventure. They carried their courage and inventiveness into our experiences as children' a mix of non-standard and challenge, which fostered a love of the unknown, the yet to be explored, discovery.

The sense of wonder that my parents encouraged has stayed with me, both with life generally, and the nature of humanity specifically. We are multi-layered and full of mystery and beauty, and ever-changing, growing. This perspective led me to the Human Potential movement, and my work as a humanistic practitioner.

My first 5Rhythms experience was a seven day Tribal Heart camp in Devon with Susannah and Ya'Acov. I loved it - the deep body parts sessions, entire mornings dedicated to one rhythm, afternoons of eclectic workshops and evenings of Sweat.

I danced the rhythms on and off for the next ten years. Looking back, I see that I was engaged in an important struggle. My autonomy was vital - the space to be as I am, self-directed and free to express and dance in my own way. Belonging was vital - needing the nourishment of a tribe - and wanting to explore what happens when we are who we are together. Surrendering to the dynamic flow between these needs was my struggle.

I popped out of the other side of that with an integrated experience of autonomy, connection and community. Gabrielle talked about our need for solitude, relationship and belonging. I absolutely resonate with this. 5Rhythms is a uniquely powerful vehicle for this exploration. I felt ready to train with Gabrielle and take on the teacher mantle.

My journey since then couldn't have been predicted. Everything has changed. I love this about 5Rhythms - the unpredictability of the experience and its effect on my life and the lives of my dancers. Alchemical.

I love this work. Every class or workshop I hold is a learning space for me, and a privilege. Witnessing the dance is magical. I believe we are helping make the world a better place.
NOURISH & FLOURISH Fire up Your Creativity
17 May 2019 - 19 May 2019
Wanstrow Village Hall, Somerset, Somerset