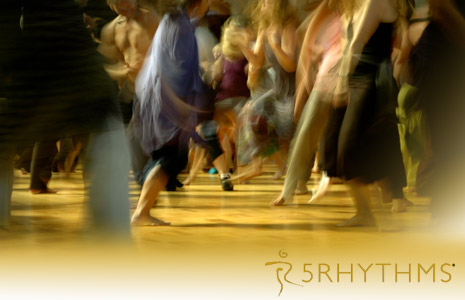 Matters Of The Heart
Tel Aviv - 21 Oct 2023 to 21 Oct 2023
Adi Argov
E - Motion - exploring the flux of emotions, the way the move through us, the in , out , down , up, all around vectors, the way our body express and process and response the matters of the heart.
An introduction to the heartbeat map .
REGISTER TODAY!
"Body, Heart, Mind, Soul, Spirit"
Tel Aviv - 25 Jan 2024 to 27 Jan 2024
Silvija Tomcik
"5Rhythms practice is a journey towards freeing the body, expressing the heart, emptying the mind, awakening the soul and embodying the spirit." Gabrielle Roth
On this 5Rhythms weekend workshop we will explore how each of these 5Rhythms is connected to these 5 different parts of us: Body, Heart, Mind, Soul and Spirit.
This is an invitation to your intimate investigation of how Flowing unlocks the body, how Staccato opens up the heart, how Chaos liberates the mind, how Lyrical opens the door of the soul and how Stillness inaugurates the spirit.
I belong to my body.
My body belongs to the dance.
I commit to my heart.
My heart is committed to the love.
I am co-creating with my mind.
My mind is co-creating with the mystery.
I am connecting to the nature of my soul.
My soul is connected to the nature of all things
I breathe my spirit alive.
My spirit lives in my breath. My spirit dances with my breath.
"Silvija's way of teaching? Strong and soft, passionate and gentle, wise and tactful, straight and humble, modern and ancient. She knows most of the places, you were. She's a woman with all of the amazing dark and soft feminine energies, what can you seduce for the rhythms. She's a mother who accepts you as you are. She is a warrior healer, who helps you facing with your shadows without a judgement, and helps to break through them. She is a teacher, who shows the path, but let you to be free. Dancing with her guiding, you can go to your edges safe. She is a midwife, who helps you to be born in your real self." Zsuszsanna Kiss, 5Rhythms teacher
REGISTER TODAY!