Victoria
The oldest 5Rhythms community in Australia, Melbourne is a must-dance destination for lovers of 5Rhythms.
Meredith Davies was the first teacher to start a weekly 5Rhythms class in Melbourne in 2003.  Five years later Madhuma Thompson began a second weekly class and initiated a monthly Sweat Your Prayers, and now more than a decade later, with Meredith's husband David Juriansz joining the teaching field, they have grown a huge dancing tribe.  The weekly 'Tuesday Tsunami Wave' in North Fitzroy may be one of the biggest weekly 5R classes in the world ~ a pulsating, deep ride for over 150 dancers.  With sometimes 6 classes a week, workshops with international teachers, 3 local teachers and more in training, Melbourne is a vibrant 5Rhythms dance community. 
Weekly Classes
Upcoming Workshops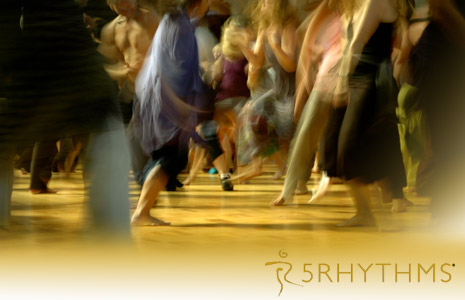 GRACE
Melbourne - 14 Sep 2018 to 16 Sep 2018
Kate Shela
Turbulent Times. Deep Despair. Rapturous Rage. Profound Possibilities. Gorgeous Grace.
What bomb, fire, tsunami, hurricane, conversation has awakened you to the fact that we are now in the days of deep inter-connection and the walls are coming down every day in every way? 
I am interested in exploring how difficulty shapes us and forges courage and clear sight. I am interested in examining how committed life-living leads to a deeper appreciation of a breathing beating heart. What happens when you go off the map and out into the abyss? What resources do you look for in yourself, what steps do you need to make to transform, re-member and heal? To choose acceptance and forgiveness over a hardened bitterness.

Through the back streets and front lines of our stories, we will seek to uncover how grace can lead us on.
REGISTER TODAY!
Local Teachers