Victoria
The oldest 5Rhythms community in Australia, Melbourne is a must-dance destination for lovers of 5Rhythms.
Meredith Davies was the first teacher to start a weekly 5Rhythms class in Melbourne in 2003.  Five years later Madhuma Thompson began a second weekly class and initiated a monthly Sweat Your Prayers, and now more than a decade later, with Meredith's husband David Juriansz joining the teaching field, they have grown a huge dancing tribe.  The weekly 'Tuesday Tsunami Wave' in North Fitzroy may be one of the biggest weekly 5R classes in the world ~ a pulsating, deep ride for over 150 dancers.  With sometimes 6 classes a week, workshops with international teachers, a growing roster of local teachers and more in training, Melbourne is a vibrant 5Rhythms dance community.
Weekly Classes
Upcoming Workshops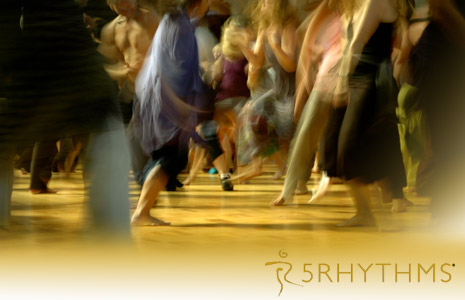 Archeology - 5 Day Summer Workshop
Melbourne - 23 Jan 2020 to 27 Jan 2020
Natalie Poole
Archeology - 5 Day 5Rhythms Summer Workshop

In this workshop we will be endeavouring to uncover the bones of our dance and the bones of our bodies. What will be revealed when we uncover the truth?
Natalie Poole is a certified 5Rhythms teacher, Dance Movement Therapist, and Intimacy Co-ordinator. She has worked in schools and various settings including universities, detention centres, clinical settings and film sets. She teaches weekly classes in Melbourne and regular workshops in Australia and Europe. This is a 5Rhythms workshop, and will be drawing on processes from dance-movement therapy including Authentic Movement and Body Mind Centering in order to bring more awareness to our embodiment and dance practice. This workshop will count as 5 days of waves pre-requisites towards the teacher training.
REGISTER TODAY!
5RTA Refresh - Shadows Map
Castlemaine - 30 Oct 2020 to 5 Nov 2020
Jonathan Horan
By Application Only. This is a 5Rhythms Teachers Association offering and is only open to accredited 5Rhythms Waves teachers.

Refresh - Oct 30 - Nov 5, 2020  (includes weekend workshop in Melbourne)
REGISTER TODAY!
Local Teachers