"The Dance of the Heart"
Oslo - 15 Feb 2018 to 17 Nov 2018
Hege Gabrielsen
This is an ongoing group - starting in february - ending in november. We will dance through the heartbeat-map and deepen the energy of emotions in each of our weekends together. It is important to have at least 20 hours of wave-experience before you join this group. The dates are february16.-18.th - april 13.-15th - june 8.-10th -september 7.-9th and november 16.-18th. If you want to dance with us in the norwegian tribe, please send a mail and you will receive more information.
T

REGISTER TODAY!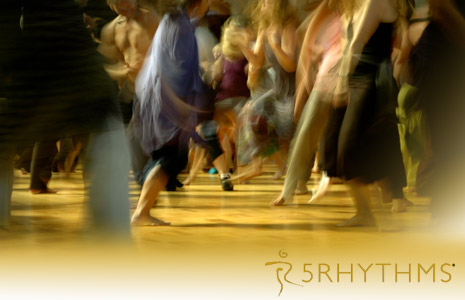 THE EYE OF THE STORM
Oslo - 24 Aug 2018 to 26 Aug 2018
Alain Allard
 Our focus for this workshop, given our inability to control it, is on how to be present when faced with this fast-paced and often chaotic world around us. 
Using the maps of the 5Rhythms to be embodied, present with moment to moment experience with- out abandoning our own centre, we pay particular attention to the relationship between Chaos and Stillness, dancing the 5Rhythms through a contin- uum of movement at the heart of which we prac- tise being at rest.
Once we learn to discipline our minds we approach some understanding of being here and now.
Presence can be our greatest challenge and our greatest ally.
Participants are required to be willing to engage in this work with a curious mind, a focused body and a touch of humour. We dance and dance deep as an essential part our own journey, but also in support of each others journey.
REGISTER TODAY!