Norway
Do you have the discipline to be a free spirit?
Weekly Classes
Upcoming Workshops
Nyttårsdans
Oslo - 5 Jan 2018 to 7 Jan 2018
Erik Soyland
Hvordan kan vi gi plass til og feire det som har vært,  slippe taket på det vi ikke lengre ønsker å bære med oss videre og åpne for det nye som kommer ? Hvordan kan vi danse oss inn i  dypere kontakt med det som er levende og sant for oss og dedikere oss til å finne klarhet, retning, form og utrykk på det vi ønsker. Hvordan kan vi overgi oss til den veien vi ønsker å gå, overgi oss til den dansen som vil bli danset i og gjennom oss og oppdage nye muligheter, større romslighet og plass til å bare være, hvile og ta imot livet som det er. 
Tema for helgen er satt og det som er klart til å danses danser seg inn i det nye året. Join oss og vær med å skap den begynnelsen for 2018 som du ønsker for deg selv. 
Dette blir en danse feiring :-)   
REGISTER TODAY!
Movement, Voice, Stillness
Oslo - 26 Jan 2018 to 28 Jan 2018
Ingrid Brudevoll
In this workshop you will have the support of the 5 Rhythms to open up the power of your voice. The movement through the rhythms will help you find your own place in the stillness of just being. This is a good place to start listening for yourself and the stillness in your own inner voice. When you are present in the here and now, your voice will receive power all the way from your feet.
I teach this workshop in collaboration with Marit Joekling, voice instructor. irisinstituttet.no
REGISTER TODAY!
Local Teachers
Erik Soyland
Oslo
Teaching Since: 2014
Dancing Since: 2003
"The way in, is the way out"
More Information and Schedule
Hege Gabrielsen
Oslo
Teaching Since: 2001
Dancing Since: 1996
More Information and Schedule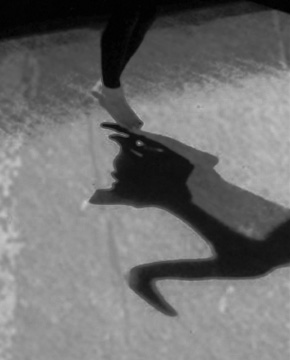 Kari Onstad Winge
Oslo
Teaching Since: 2007
Dancing Since: 1999
More Information and Schedule