In the Flesh
Duncan - 18 Jul 2020 to 18 Jul 2020
Chantell Foss
-
Joanne Winstanley
Saturday July 18, 11 am - 5:30 pm
This year has bumped us out of our familiar life ways. We've been cut loose from familiar rhythms, meaningful activities, and basic contact with others. For many, livelihoods have vanished, and the wellbeing of our loved ones and society is precarious. We may feel closer to our vulnerability, immersed in the unknown.
Meanwhile, wider cultural conversations are calling us to grow beyond habitual biases and perceptions. The communities that orient us and help us navigate change are gathering online, if at all. We may be feeling stretched in many directions, adjusting daily to new information, possibilities, and perspectives. We may be feeling disoriented or alienated.
We may be feeling a lot.
So, we do what we must do to make it through. Sometimes we have the time and means to feel and respond to events as they come. Sometimes, especially when change is fast, intensity is high, or we don't have easy access to our best ways to express and integrate, we may accumulate a backlog of experience. Where does it go? It goes into the flesh.
We invite you to join us for a day of movement medicine, dancing under the sky, feet on earth, coming home to our body and senses. Supported by the 5Rhythms practice, we will nourish what's hungry, loosen what's dammed, cleanse what's dulled, and self-liberate with gentleness. We will breathe, feel, and move in the flesh.
Cost: $105 before July 11th | $125 after
If cost is a barrier, please contact us to arrange alternate pricing. If you are able, please consider registering at the full price, to help us support reduced-rate places.
Two ways to pay:
1. e-transfer funds to: chantellfoss@gmail.com
2. sign up using your credit card here: https://www.chantellfoss.com/workshops.html
REGISTER TODAY!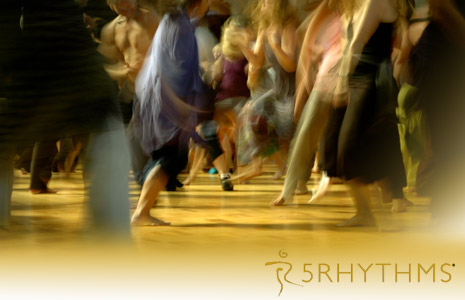 EMPOWERED
Vancouver - 16 Oct 2020 to 18 Oct 2020
Bettina Rothe
EMPOWERED
A 5Rhythms® Movement & Embodiment Workshop with Bettina Rothe
We live in a VUCA world… Volatile, Uncertain, Complex and Ambiguous. Things are changing at a pace like we have never seen before.
How do we develop the physical, mental, emotional, and interpersonal skills for the personal and global challenges we face?
The 5Rhythms moment practice offers us teachings that can help us in the navigation of our lives.
Flowing teaches us where we are stuck, frozen or disengaged and invites us to move with more fluidity and flexibility.
Staccato guides us to shift from feeling disempowered or over-engaged into our centered power. We learn how to take risks, how to stand up, speak up and express our heart's truth.
Chaos teaches us to become more comfortable with the currents of change, to develop resiliency or to shift into becoming the eye of the storm.
Lyrical opens us from feeling alone and separate into possibilities of collaboration and the resource of community.
Stillness helps us to cultivate awareness and reflection, the art of pausing, so that we can consciously choose our next steps.
When we feel empowered to choose how to step in, step out or step up, we can embrace change and uncertainty with more strength and confidence.
No previous experience is required.
"Bettina holds space like a true leader. Her guidance is clear, constructive and inviting, without being intrusive to one's individual process. I felt held and guided by her gentle yet strong heart."
— Workshop participant
REGISTER TODAY!