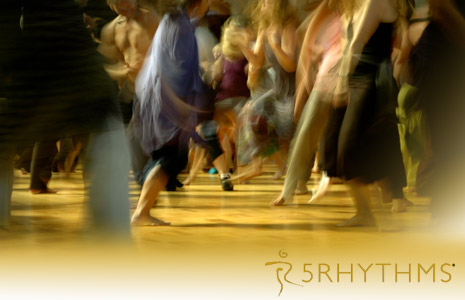 US
Budapest - 13 Mar 2019 to 17 Mar 2019
Visudha de los Santos
Co- Led with Adam Barley (see below)

The inspiration for this workshop arises from our shared belief that it's vital that we give our loving attention to the dance between men and women. That exploring the complex dynamics between Us is essential to our own personal healing, that of our communities, and that of our planet and all life on it. We have lived for thousands of years with the masculine and feminine being out of balance, which is being expressed in the deeply catastrophic and dysfunctional world we have created and are now living in.

These 5 days is time together for Us to recognise some of our own projections and hurts, fears and longings towards one another, and bravely express ourselves in a safe and held space. We will dance together with the intention of taking conscious steps towards healing our wounds, taking responsibility for our part in the divide between Us, and discovering healthier ways of moving with one another.


This is not a workshop about relationships, though couples are welcome. It is an open space for dancers who are willing to take responsibility for their own place and and their own steps, to move through this wild and tender landscape between men and women.
REGISTER TODAY!
Resource
Budapest - 17 May 2019 to 19 May 2019
Evangelos Diavolitsis
How do you resource yourself in modern times?
This will be a physical journey of the 8 money archetypes: The Victim, The Innocent, The Warrior, The Martyr, The Fool, The Artist, The Tyrant, and The Magician.
What is your relationship to your body? To wealth? To prosperity? Exploration through movement and dance reveal newfound awareness of your interconnection to money.
By understanding, naming and moving through money blind spots that no longer serve us, we will re-wire new somatic survival habits. We will dance through Scarcity to Survive to Thrive to Manifest and into Abundance.
The backbone of this exploration is the 5Rhythms® movement practice which cultivates an open mind, grounded body and a heart of generosity. Kinesthetic learning is an entry point to understanding our complex relationship to resourcing ourselves in a consumer driven world. The body reveals many truths. It is the instrument and the container of our stories. When we unravel the rhythms within, a treasure-filled kingdom is revealed.
No previous experience is required in order to participate in this transformative workshop. This workshop counts towards 5R Teacher Training electives pre-requisites.
Registration/ Information: Zoltan Upor, 5Rhythms.upor@gmail.com
REGISTER TODAY!