Hungary
Belenézek a tükörbe, kinézek az ablakon: látom magamat, és látok másokat azzal küzdeni, hogy hogyan legyünk a saját bőrünkben. Hogy tudjuk, kik vagyunk, és mire van szükségünk. Hogy kedveljük magunkat, ahelyett, hogy valaki más bőrében szeretnénk lenni. ~ G. Roth
Weekly Classes
Upcoming Workshops
Winter Harvest
Pilisszentlászló - 28 Dec 2018 to 30 Dec 2018
Peter Fejer
"I will pluck till time and times are done
The silver apples of the moon,
The golden apples of the sun."
~ W. B. Yeats
The end of the year is a time of transition. Light is fading before new light is arriving. This is a time to harvest the fruits of our souls. To acknowledge what happened, to let go of anything we don't need, to dream up new adventures, to listen to new calls. We invite you on this retreat to support each other in stepping through our gates of opportunities.
On this retreat our main tool will be dance, with some additional verbal or creative exercises and some rituals.
The retreat is open to everybody, no previous dance or 5Rhythms experience is needed. You are welcome regardless of your skills or abilities or fitness.
REGISTER TODAY!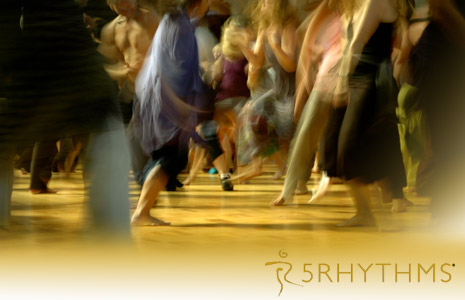 US
Budapest - 13 Mar 2019 to 17 Mar 2019
Visudha de los Santos
Co- Led with Adam Barley (see below)

The inspiration for this workshop arises from our shared belief that it's vital that we give our loving attention to the dance between men and women. That exploring the complex dynamics between Us is essential to our own personal healing, that of our communities, and that of our planet and all life on it. We have lived for thousands of years with the masculine and feminine being out of balance, which is being expressed in the deeply catastrophic and dysfunctional world we have created and are now living in.

These 5 days is time together for Us to recognise some of our own projections and hurts, fears and longings towards one another, and bravely express ourselves in a safe and held space. We will dance together with the intention of taking conscious steps towards healing our wounds, taking responsibility for our part in the divide between Us, and discovering healthier ways of moving with one another.


This is not a workshop about relationships, though couples are welcome. It is an open space for dancers who are willing to take responsibility for their own place and and their own steps, to move through this wild and tender landscape between men and women.
REGISTER TODAY!
Local Teachers