Hungary
Belenézek a tükörbe, kinézek az ablakon: látom magamat, és látok másokat azzal küzdeni, hogy hogyan legyünk a saját bőrünkben. Hogy tudjuk, kik vagyunk, és mire van szükségünk. Hogy kedveljük magunkat, ahelyett, hogy valaki más bőrében szeretnénk lenni. ~ G. Roth
Weekly Classes
Upcoming Workshops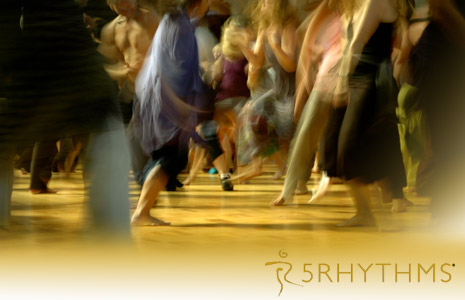 Winter Harvest
Pilisszentlászló - 28 Dec 2017 to 30 Dec 2017
Peter Fejer
"Accept — then act.
Whatever the present moment contains, accept it as if you had chosen it. Always work with it, not against it. This will miraculously transform your whole life."
~Eckhart Tolle

We experience time in cycles. From the tiny cycles of breathing in and out, to the cycles of days, or the cycles of generations. The wave of the 5Rhythms dance is also a cycle. It starts from the body awareness, it wakens up our energy, moves it into a collective creation, arrives to joyful patterns and finally dissolves into breath. None of these cycles are simple repetitions. Changes always happen and they allow the next cycle to be different from the previous one.
REGISTER TODAY!
New Year Celebration
Budapest - 31 Dec 2017 to 1 Jan 2018
Peter Fejer
"I believe in the power of motion,
the wisdom of gravity, the emptiness of true love, the fact that there is no way out but through the body, no way up unless we all go together, no way down unless we follow the beat, no way in unless
we embrace the dark."
– Gabrielle Roth
Come and join us in our celebration of the time of transition between old and new. We'll move, connect and create. We'll make collages about our dreams, we'll ritually let go of our past and with the help of the dance we'll arrive into the present moment with both feet and with our full presence.
As usual this program is open to everyone. No previous dance experience is needed. It counts as 6 hours of waves practice towards the teacher training.
This event is drug and alcohol free. Please respect this.
REGISTER TODAY!
Local Teachers